Change company culture to inspire a new (and happy) breed of employee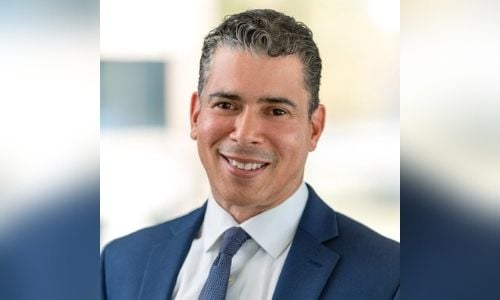 Words like 'human development' and 'neuroscience' don't roll off the tongue of a mortgage professional too often, but there's very little about Julian Sado (pictured) you would readily associate with the world of lending and finance.
By his own definition, the newly appointed EVP of leadership and development at Equity Prime Mortgage (EPM) followed an unusual and tortuous route on his way to becoming a leading figure in his field in the industry.
Homeless at 15, he flitted between jobs early on in life, dabbling in the world of entertainment and celebrity fitness - among other things - before finding his niche as a corporate coach. As Albert Einstein once said, 'the only source of knowledge is experience'.
"'Struggle Well' is one of the comments we have at EPM - just redefine your struggles and know how to respond," he told MPA this week, shortly after his appointment was announced.
Read more: What it takes to succeed in the mortgage industry
Sado spent two years as a life insurance agent before kick-starting his career in the mortgage industry in 2000 at Wells Fargo, where he cut his teeth as a loan officer.
In the intervening years, he became director of corporate training at HSBC, director of development at USAA and even found time to set up a personal coaching company, Pivot-2-Change.
More than 20 years later, he started at EPM on the back of a glowing reference from the company's CEO Eddy Perez, who said Sado has the "ability to elevate and empower others in a way that hasn't been done before in this industry".
Perez's confidence in Sado's skills dates back to when he first met him at a seminar the coach was giving four years ago. "He and I just gelled," Sado said.
His task sounds straightforward enough – to help develop leaders by creating a strong culture at the Atlanta-based company.
"I took the role because Eddie gets it. He understands that the culture in the mortgage industry is shifting - our industry is antiquated when it comes to how we lead and how we manage people," he said.
Asked to explain what he meant by 'shift', he said he recognized the difficulties employees often faced in the mortgage industry, trying to conform to a corporate identity that was essentially alien to them, while struggling with their own expectations and aspirations.
Added to which was an inability to communicate with customers – a problem heightened by Generation Z's fondness for all things digital, which he believed had affected their ability to connect with people.
Read more: Equity Prime Mortgage strengthens leadership development with new EVP
"We're moving into a very automated age, and although we still have to have interaction with the consumer, we are starting to hire people that don't understand communication. Company branding is being damaged, because people's attention span towards working with another person is limited," he said.
"Neuroscience shows that mirror neuron - the pathway for the oxytocin, serotonin and neurotransmitter asidocoline that produce what we call empathy - develops with face-to-face human interaction, not through Zoom, texting, or any type of virtual interaction.
"When you consider that the Gen Z grew up on video games more than by playing outside with friends, you can see why empathy is being lost in our service culture, which impacts brand."
The problem was compounded by a fear of being replaced or sidelined in some way, he added. "Security is why a lot of people take the job, not because they love mortgage," he said. "We need to understand that it puts the employee into a space where they don't have patience for that customer, but we should be able to communicate in a way that makes them feel better about what we're doing."
In an industry where grandiose claims are commonplace, Sado's words cut through with disarming honesty.
In his experience, transforming self-doubting individuals into leaders requires a specific skillset, including a scientific understanding of what happens to a person under duress. "Stress creates more cortisol and that affects the logical part of the brain, so you're more reactive to things. That's a big part of our industry," he said.
He believes leaders can be created - a case of nurture, not nature – adding that the most important element is to instill a clear philosophy in every employee.
"We need to help them get to where they want to go while they're in the industry, and that's going to create a better employee.
"There's a huge opportunity for brokers to think bigger, but we need to really convert what we have in our industry, not from a job perspective but as a stepping-stone to a career that really serves people, so that they might change their mind and say 'this is where I want to stay'."