Former US Army veteran shares his tips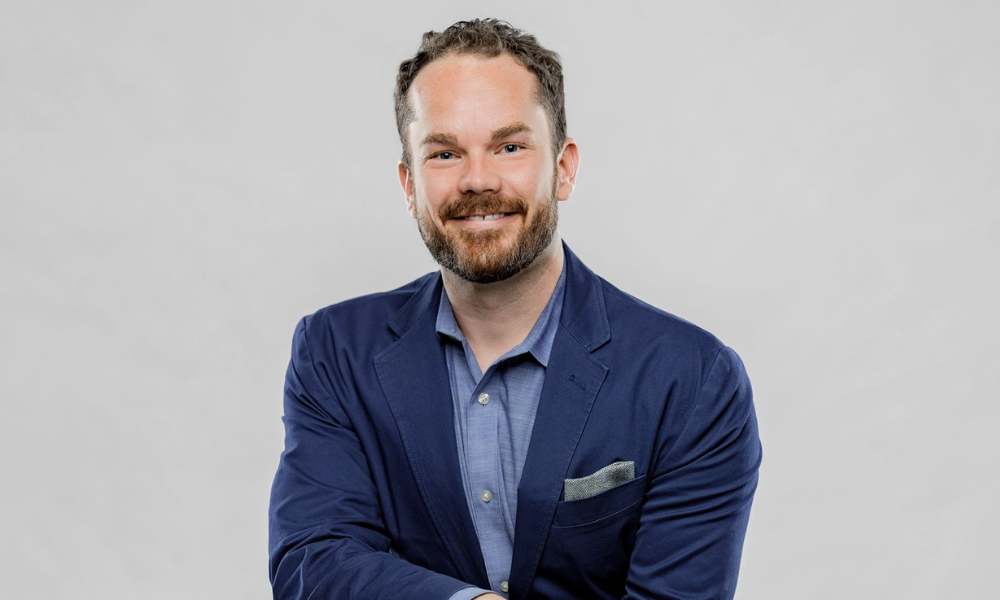 When a top-rated development training coach at one of the country's biggest wholesale mortgage lenders decides to move to a new and much smaller firm, curiosity in the industry is piqued.
The fact that the person is also a former US Army veteran who toured war-torn Afghanistan twice makes the news even more exceptional.
On Monday, Philadelphia-based UMortgage proudly announced it had snapped up David Higgins (pictured) as the company's new senior learning specialist.
Higgins, who spent six years at UWM, establishing an envious reputation as a top-rated trainer and coach, will work on creating training programs for loan originators, focusing largely on personal development.
The appointment is also a coup for UMortgage, a small company with barely 100 staff that was founded only last year.
Speaking to MPA just a day after the announcement, an audibly excited Higgins revealed that serving in the Army proved to be an invaluable, character-building experience.
"I'm certainly a person that needed the direction and the discipline that comes with joining the military, and I have no problem admitting to that."
By his own admission, he did not shine at school. Lacking direction, he joined the service in 2005 after watching US tanks roll across the Iraqi desert on TV. "It was a patriotic call, but it was also something I needed. I recognized that it could really help me find my way in the world," he said.
Read more: UMortgage snaps up former UWM training coach
He rolled up his sleeves and took to life in the 82nd Airborne Division with aplomb, eagerly seeking out "the craziest jobs they could give me", whether it was jumping out of planes or getting involved in rather more direct action, an aspect he discreetly skimmed over. "(I was told) here's your gun, here's your map, go find the bad guys. That's what I did and very quickly found that that was a true passion."
He admitted that life in the military could be hard, but his ability to adapt to the lifestyle stood him in good stead for the future. "I would say 70-80% of everything is mental, so it was a breeze from that perspective," he added.
When he saw how communities not far from where he lived had been badly affected by the death of servicemen, he began to reflect on what he could do to help once he left the Army.
He enrolled in Michigan State University, attracted by its criminal justice program and with a view to eventually joining the police force. But right before he was due to graduate, he made a sober realization.
"Something dawned on me, and I said this is not what I want to do." Unsure what his next move would be, a friend who worked at United Wholesale Mortgage invited him to see if he'd be interested in joining the firm.
"I immediately fell in love with the place. The way they taught mortgages was so simple, it really spoke to me," he said.
Read more: Celebrating 40-plus years as a loan servicing software provider
After undertaking a year's program at UWM, or what he described as "a glorified internship", learning about the mortgage business from almost every angle, he ended up in a training role teaching the new hires.
Searching for inspiration, he drew on past experience. He remembered that in the Army he used to devise his own training sessions. Instead of going on a standard six-mile run, he would come up with clever ways to inspire and motivate the troops, such as putting the lowest and youngest soldiers in charge of a group and getting them to transport a pretend casualty from one point of the base to the other through a series of obstacles - and doing it all within a set time limit.
In what could only be described as a 'eureka moment', Higgins suggested an alternative and simpler training program to the one the company had developed. "I would teach them the relationship between interest rates and closing costs and I would just say, 'if you choose a higher interest rate your closing costs go down; if you choose a lower closing cost your interest rate goes up, and that's all you need to know as a consumer'," he said.
"It doesn't need to be more complicated than that. It was the part that I really enjoyed - making things as simple as humanly possible for the consumer."
The need to simplify the most complex tasks is deeply ingrained in Higgins, who suggested US high schools should reassess methodology and place greater emphasis on teaching practical skills.
He is also disdainful of what he calls SME (subject matter expert), prevalent among some mortgage professionals, whom he feels overcomplicate the industry with unnecessary jargon.
"When I talk to my people in the mortgage industry, I say don't get 'SMEitis' because when you have SME you're over-explaining to a borrower," he said.
He recognized that his new role at Umortgage will pose a new challenge, although he said both companies share a similar culture.
"It's a smaller company, we're still in start-up mode and we're still only about 100 people, but what really drew me in was a grand plan that we've got going.
"(Umortage CEO) Anthony Casa is brilliant man, he's got some great ideas for helping loan officers and the broker channel. We're not necessarily going to push out retail banks 100%, but I definitely think we will continue to grow," he said with marked enthusiasm.
Asked how he motivated himself when he 'hit a wall', he took time to reply, carefully mulling over his answer.
"I find it empowering to help others, it has a weird effect on helping yourself - it motivates you," he said.