Report reveals that commercial real estate investors continue to close deals on high-potential office assets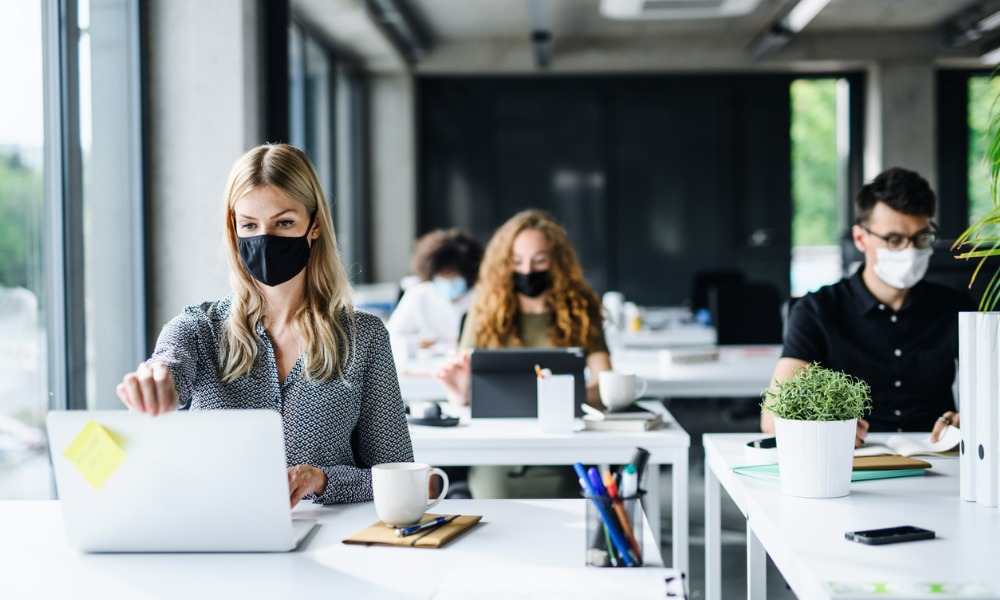 Despite the Delta variant increasing market uncertainty, the US office sector remained stable with rising asking rents and cooling vacancy rates.
A new CommercialEdge report showed that the average office asking rate in July was $38.60 per square foot, a two-cent gain over June, and up by 1.2% year over year. According to the report, this indicates office landlords are resistant to lowering rates to attract tenants, instead offering concessions and amenities to lure companies into signing leases.
The national vacancy rate shot up 190 basis points year over year to 15.5% in July. However, the upward trend that has defined the pandemic has been winding down, as the vacancy rate fell by 10 basis points from June and has stayed mostly unchanged over the last four months.
Office transactions totalled roughly $37 billion through July. While investment activity is still low compared to pre-pandemic levels - CommercialEdge expects sales closed throughout 2021 to exceed the 2020 record of $62 billion.
Read next: Has the commercial real estate market fully recovered from pandemic?
"Across the country in the Bay Area, LinkedIn paid $323.0 million to purchase its headquarters in Sunnyvale," the report stated. "Surprisingly, weeks after this purchase was completed, LinkedIn announced that employees will be able to work fully remote permanently. While this may seem paradoxical on the surface, it is emblematic of a growing consensus among many large companies. Even if employees are allowed to work wherever they choose, firms believe the physical office will continue to be part of the work equation."
Due to the pandemic delaying most return-to-office plans, several companies have adjusted their return-to-work policies. Many large firms (including United Airlines, Facebook, Alphabet, Northwestern Mutual, Walmart and Tyson Foods) are also mandating vaccination for employees going back to the office.
Read more: As he reopens his office, this broker is still weighing risks
However, the under-construction pipeline has shrunk 4.5% since the start of the year to 157.2 million square feet of new office stock. The office market adjusted to demand changes, with 27.1 million square feet of supply under construction this year.
"In terms of office completions, more than 34.4 million square feet of new stock was delivered in 2021. Notably, because a significant portion of these projects had been initiated before the pandemic, supply will likely remain high in the near future," the report said. "Therefore, the effects of the pandemic on new office construction will have a more significant influence in the next two years, when demand might become more stable."