Investment is part of five-year Diverse Community Capital program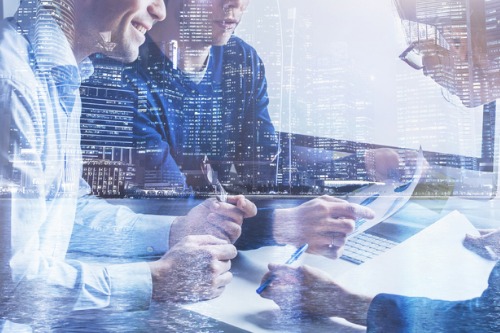 In an effort to boost access to commercial mortgage credit in the nation's predominantly nonwhite communities, Wells Fargo has announced plans to invest up to $50 million in African-American Minority Depository Institutions (MDIs).
According to the San Francisco-headquartered financial giant, the new investment complements its Diverse Community Capital (DCC) program, a $175 million program endeavor launched in 2015 with a five-year goal of helping small business owners access capital and technical assistance for growing their businesses and creating new jobs.
The DCC program is a collaboration with the Philadelphia-headquartered Opportunity Finance Network and the nation's Community Development Financial Institutions (CDFIs). Wells Fargo works with more than 150 CDFIs to provide investment and debt strategies that support the CDFIs' financing of affordable housing, community facilities and small and micro businesses.
The Federal Deposit Insurance Corporation (FDIC) defines MDIs as commercial banks and savings associations that where either 51% or more of the voting stock is owned by minority individuals or where a majority of the board of directors are minorities and the community that the institution serves is predominantly minority. The FDIC listed 143 MDIs during the fourth quarter of 2019, with most of the institutions operating at community bank levels. According to the website Shoppe Black, there are currently 24 banks that are owned by African-Americans.
"Our industry is stronger when we work together, shepherding resources for underserved individuals and small businesses to create economic opportunities that will strengthen the long-term success of communities," said Jonathan Weiss, Wells Fargo's CEO of corporate and investment banking and interim CEO of wealth and investment management. "MDIs are a key part of the lending ecosystem for underserved communities, playing an important role in neighborhood revitalization, and we look forward to helping African-American MDIs grow, serve their communities, and expand their sphere of influence by providing capital, connections and expertise."