The resignations came just days before the two were scheduled to testify before a House inquiry into the bank's business practices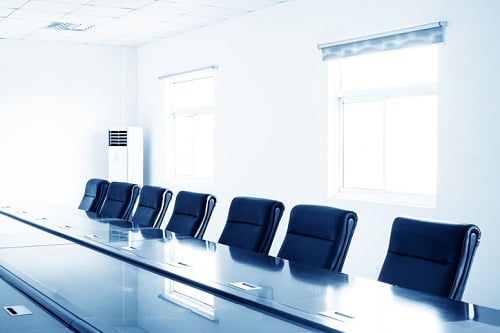 The Wells Fargo board chair and another board member suddenly resigned Sunday, according to a news release from the banking giant.
On Monday, Wells Fargo announced the resignations of Elizabeth A. Duke, who has been the chair of the bank's board of directors since 2018, and board member James H. Quigley. In a joint statement, Duke and Quigley said that they resigned to help the bank "turn the page" on its numerous scandals.
"Since we were made aware of the egregious harms suffered by Wells Fargo's customers, we were and remain fiercely determined to do right by them and to strengthen the ban's culture and controls," Duke and Quigley said. "…Out of continued loyalty to Wells Fargo and ongoing commitment to serve our customers and employees, we recommended to our colleagues on the Board that we step down from our leadership roles and they have accepted our resignation from the Board. We believe that our decision will facilitate the bank's and the new CEO's ability to turn the page and avoid distraction that could impede the bank's future progress."
CEO Charlie Scharf praised Duke and Quigley for helping the board "navigate significant challenges" related to the bank's "sales practice issues."
The resignations came just days before Duke and Quigley were scheduled to testify before the House Financial Services Committee at a hearing on Wells Fargo's business practices, according to an NPR report. It also came just days after Democrats on the committee released an investigative report that found that Wells Fargo was moving too slowly to "correct serious business deficiencies in its infrastructure for managing risks to consumers."
"As a result, Wells Fargo's customers have been exposed to countless abuses, including racial discrimination, wrongful foreclosure, illegal vehicle repossession, and fraudulently opened accounts," the report said.
Wells Fargo has endured a never-ending parade of scandals since the 2016 revelation that its sales employees had opened millions of unauthorized customer accounts. Last month, the bank was slapped with a $3 billion penalty to settle civil and criminal probes that it collected fees and interest to which it was not entitled. In January, former CEO John Stumpf was fined $17.5 million and banned from the financial industry over his role in the bank's misdeeds.