The job cuts are attributed to restructuring and not coronavirus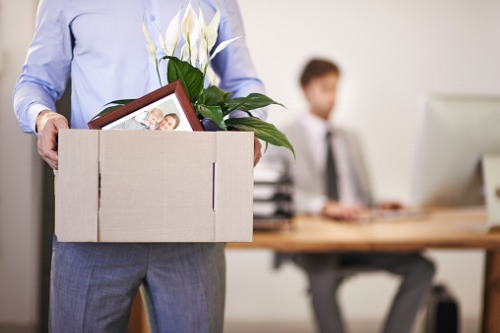 The commercial real estate brokerage Cushman & Wakefield reportedly laid off a "significant number" of employees at its Chicago headquarters last week, according to a Chicago Tribune report citing unnamed "people familiar with the situation."
The company is the world's third largest real estate services firm based on revenue and workforce, with 53,000 employees spread across a global network of 400 offices. During 2019, the company generated $8.8 billion in revenue, up 6% from the previous year.
It is not certain how many Chicago employees were let go, but the Chicago Tribune stated the cuts were concentrated in the firm's communications, research and marketing departments. Employees were reportedly informed of the news last Friday in an email from company president John Forrester and CEO of the Americas Shawn Mobley, who insisted the moves were based on an unspecified "strategic realignment."
Company spokesman Brad Kreiger acknowledged the layoffs in an emailed statement, but declined to give specifics.
"We have made the difficult, but necessary, decision to reduce our workforce in select areas of our organization in order to align our business to our new strategic priorities," Kreiger said. "We completed a comprehensive review of our business in 2019, developing a new roadmap that will allow us to be a nimbler and more agile organization to deliver the best service for our clients."
Kreiger added the layoffs were "not a reaction to volatility caused by the coronavirus."
However, the coronavirus was on the mind of Cushman & Wakefield researchers, who published a report on the potential impact of the virus on commercial real estate markets. The conclusion of the report: it is too early to determine what will happen.
"We simply note that the commercial real estate sector is not the stock market," said the report's authors, chief economist Kevin J. Thorpe and economist Rebecca Rockey. "It's slower moving and the leasing fundamentals don't swing wildly from day to day. Certainly, if the virus has a sustained and material impact on the broader economy, it will have feedthrough impacts on property as well. But again, it's still too early to gauge any fallout."
The report added that if "past outbreaks are a useful guide, then COVID-19 should largely be contained by the first half of 2020. Most anticipate a strong rebound in markets in the second half of the year."