The acquisition will establish a foothold in key multifamily markets across the United States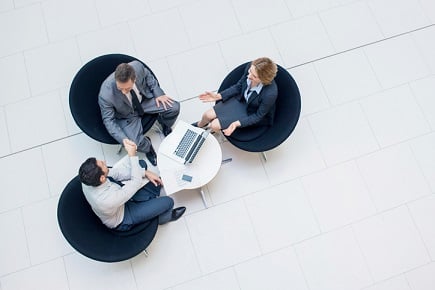 Global real estate services firm Cushman & Wakefield has entered into a definitive agreement to acquire property management leader Pinnacle Property Management Services, LLC, the third-largest multifamily property management firm in the country.
This acquisition will make Cushman & Wakefield a major player in 20 key multifamily markets across the country and increase the firm's ability to meet the growing needs of multifamily investors, including increasing demands for fully integrated real estate services.
"The acquisition of Pinnacle will greatly enhance our ability to provide a full complement of services to the many investors active in the multifamily space," said Carlo Barel di Sant'Albano, Chief Executive of Global Capital Markets & Investor Services for Cushman & Wakefield. "Pinnacle is a proven industry leader with the specialized expert knowledge to help us seamlessly execute our clients' multifamily investment strategies through the entire investment life cycle."
The deal is subject to customary closing conditions, including receipt of all applicable antitrust approvals, but upon the expected approvals, Cushman & Wakefield will manage more than 869 million square feet for its investor clients across the Americas. The company
Pinnacle currently manages nearly 170,000 units in 839 properties for a variety of multifamily owners, such as: government housing groups; individual owners; institutional, private, and foreign investors; financial institutions; pension funds; and private partnerships.
"This acquisition is a monumental step for Cushman & Wakefield and our Asset Services platform as we expand our capabilities in an asset class that presents incredible future growth opportunities," said Marla Maloney, President of Asset Services, Americas. "With a strong reputation for service and cultivating high-performing talent, we are confident that Rick and the Pinnacle team will continue that tradition of excellence as part of Cushman & Wakefield."
Cushman & Wakefield has approximately 51,000 employees in 400 offices and 70 countries. In 2018, the firm had revenue of $8.2 billion across core services of property, facilities and project management, leasing, capital markets, valuation and other services.