How the National Association of Mortgage Brokers conference provided traction for lending options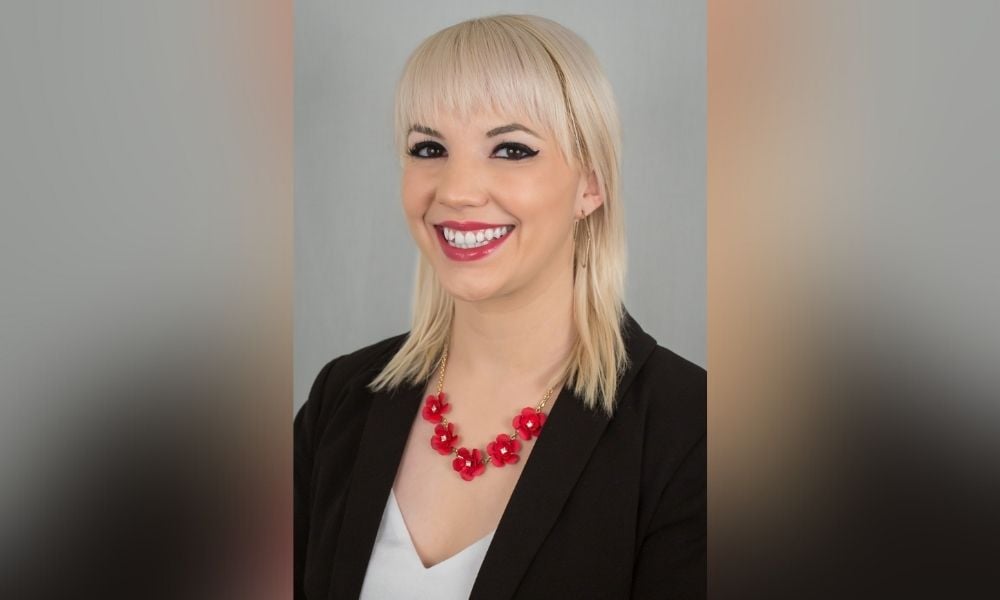 After a lengthy break from meetings in person, the mortgage sector is slowly resuming some sense of normalcy. Face-to-face meetings became a distant memory during the height of the Covid-19 pandemic.
This month's annual conference held by the National Association of Mortgage Brokers (NAMB) in Las Vegas, Nevada represented a much-needed platform for brokers across the country to gather in person.
RCN Capital welcomed the recent annual meeting as a chance to meet with colleagues and get a better feel of the "pulse of the industry."
NAMB was also an opportunity for RCN Capital to highlight some of their popular mortgage products as well as draw attention to a new product in the alternative lending space.
"The conference was a great way to determine some of the products that brokers are talking about and getting a better idea of what trends are coming up in the industry," Erica LaCentra (pictured top) from RCN Capital told Mortgage Professional America.
"From RCN's perspective we have actively been focusing on expanding the competitive net of existing products and offering products where we are seeing more demand," LaCentra emphasized.
Alternative lending products are becoming increasingly popular
With the long-overdue chance to witness firsthand new directions in the mortgage sphere, LaCentra was surprised to see a few trends emerge.
Increased demand for alternative loan products is a firm trend set to continue. LaCentra points to RCN's long-offered Fix and Flip program as a good example.
Despite a scale back over the last year or so in the overall percentage of requests for RCN's Fix and Flip product, an alternative lending product for real estate investors, mortgage brokers have recently been seeing a substantial increase in demand for this program. As we climb our way out of the pandemic investors and brokers are looking to the private lending space for answers, LaCentra illustrated.
"We are seeing a move towards a renewed interest from brokers and investors in our Fix and Flip product. During the last year or so we saw a greater demand for long-term loans and a trend towards single-family rentals.
"As residential refinancing slowed down, we are now seeing that mortgage brokers are looking around and asking what the next big thing is," LaCentra stated.
The next big thing LaCentra pointed out is a distinct trend towards a demand for private lending options in general, with marked interest and demand for hard money or non-Qualifying mortgage loans.
The Fix and Flip product offered by RCN Capital allows investors to borrow up to 90% financing with competitive mortgage rates to offer investors. The program is designed to help investors when searching for rental investment opportunities in an already tight market with a limited housing inventory.
Read more: RCN Capital ranked among Inc. 5000 list of fastest-growing companies
To help speed up the loan process for this product, RCN Capital is exploring a no valuation product that does not require a full appraisal by an appraisal management company.
"We are focusing on addressing a real concern in the mortgage industry both in the private loan space and the traditional lending space of turnaround times for appraisals. It is becoming very difficult for investors to secure properties within a reasonable timeframe," LaCentra stated.
By potentially offering a product that doesn't require an appraisal, RCN Capital will be able to leverage this advantage to cater to the real needs of investors. Investors can get the deal done quickly and free up time to look for other investment opportunities, LaCentra highlighted.
A trend towards new construction
As the private mortgage space has taken center stage, so too has the huge demand for new construction.
The housing shortage is a real problem across the country with this trend anticipated to continue.
"Once federal forbearance expired in 2021, many in the mortgage industry were hoping for an infusion of inventory which did not happen. The industry had to start considering new construction and keep building," LaCentra stated. "At RCN Capital we are focusing on in-fill construction projects to help alleviate areas where there is a shortage of inventory."
With the introduction of a new construction program, RCN Capital has put new construction at the forefront of its upcoming agenda.
"There is a ton of interest for new construction. Our construction program is in high demand. The program is short-term (18 months), and we offer up to 90% total loan-to-cost. Our rate is very competitive at 7.99% when it comes to the private lending space," LaCentra said.
What will the mortgage space look like?
Reflecting on this year's NAMB conference, what resonated most with LaCentra was the opportunity to see the broker community come together rather than communicating through remote technology.
"It was nice to see the mortgage community thriving and to see all the vendors and clients and being part of such a buzz and energy. There is a new sense of normality and I think we are getting back to a good place again."
Being able to have a finger on the pulse of the industry is clearly important to LaCentra and helps to drive the direction that RCN is taking in the realm of private lending products and new construction initiatives.
"It is a good time to be in real estate," LaCentra concluded.