Just off a record-breaking month, RCN looks to become a one-stop shop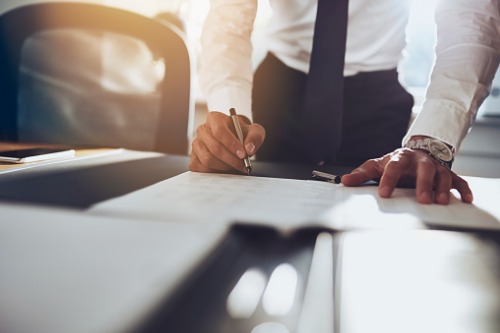 RCN Capital had a record-breaking April, with more than $41 million in new originations. That's up $5 million from its previous record, which was just set in January.
Erica LaCentra, RCN's director of marketing, says that their growth from $19 million in originations in April 2018 is due to their product diversification. Established in 2010, RCN catered heavily to fix and flip investors and brokers that were working with fix and flip investors, providing bridge financing to fund the purchase of non-owner occupied residential and commercial properties. In the last year, however, the company has expanded beyond its initial scope.
RCN has started offering more long-term products for investors that were looking to buy and hold properties for the long term. They've also started offering financing options for multi-family properties, which they weren't offering last year.
"Brokers and investors nowadays are really looking for that one stop shop lender," LaCentra said. "It makes it so much easier, especially for brokers, to say, 'here's a lender that offers everything from start to finish' so that investors don't need to jump around. [If] the experience is positive with RCN for the short-term, they have no problem rolling into a long-term product, or if they want to expand their portfolio and start investing in multi-families instead of just single family properties, we offer that as well. We're finding that the more that we can offer both investors and brokers, the better, and I think that's really helped boost our business over the last year."
The lack of suitable housing inventory continues to be a problem, so many people are considering building to suit their investing needs, whether it be a single family home or a multi-family property. RCN is currently running a test pilot of a construction product, something that LaCentra says that they're looking to finalize and roll out on a larger scale. With that, RCN will be one step closing to becoming a start-to-finish solution, having products for everything from construction to a 30-year fixed rate.
RCN also offers other types of assistance to clients, such as a calculator tool that was created by their partner House Hacker. The rehab cost calculator helps fix and flip investors develop an accurate budget for their project. Whether it's for the initial purchase of a property or they've already purchased a property and want to have some numbers in mind before reaching out to contractors, the rehab cost calculator is a valuable tool that provides an accurate estimation of a project to determine whether or not certain renovations make financial sense. RCN and House Hacker are working to further improve the product and how they can make the calculations even more accurate.
There are a growing number of organizations and lenders who are investing in mortgage brokers, and RCN is no different. They've always embraced brokers, LaCentra said, but they're now focusing on integrations with various organizations and offering them more tools for their members and clients, including white label marketing in order to emphasize the broker's individual brand.
"We're really trying to expand our reach by also helping broker customers expand their reach with their customers. We're looking forward to expanding those partnerships, and we work with both brokers and direct investors, so we're just trying to offer as many resources as possible in the coming year to help those folks succeed," LaCentra said.