Association in appeal for industry support to boost multifamily rental projects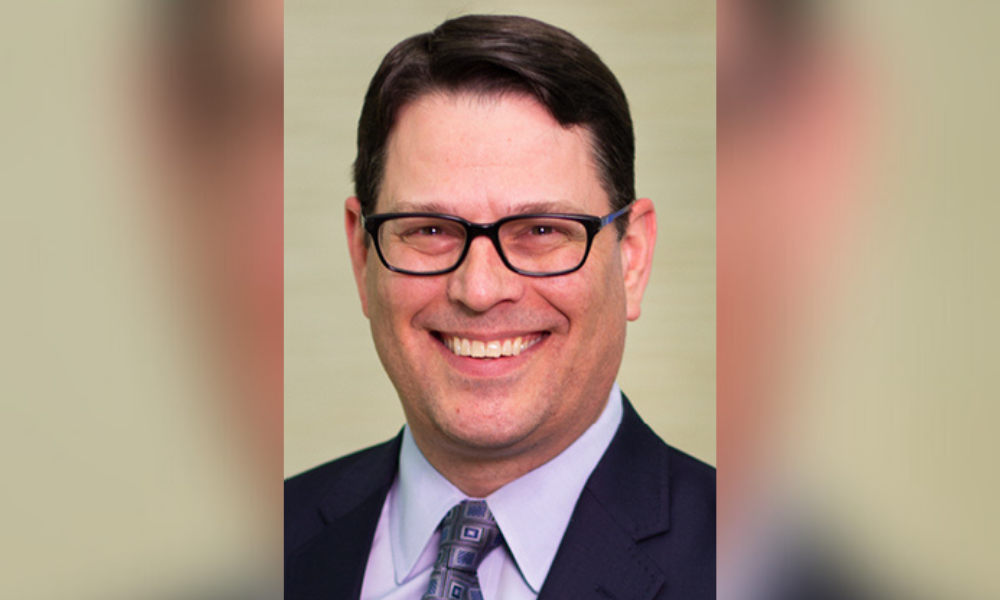 The Mortgage Bankers Association (MBA) will ask industry leaders to increase subsidies for low-income housing - including supporting legislation to remove "unhelpful" zoning laws - and make a "concrete" pledge to finance more affordable rental properties, Mike Flood (pictured), the MBA's commercial and multifamily senior vice president has told MPA.
Flood made the comments ahead of next month's CREF22 commercial and multi-family finance convention and expo, which is being organized by the MBA.
Flood pointed out that one of the MBA's top goals over the last three years had been to increase the supply of affordable single-family housing and rental housing in the country.
He said: "Even before the (current) administration came in, we said this is a problem. We're going to be asking our members and non-members - industry leaders - to take a pledge that they will find ways to increase affordable rental housing and sign their names to it.
"That can be anything from supporting legislation that maybe helps with getting rid of zoning laws that are unhelpful; that help increase low-income housing tax credits; help increase subsidies for low-income housing, (or) it could be that they make a pledge to finance more affordable rental housing.
"But the pledge will be concrete - it will have things that our members sign up to do," he added.
Read more: CEO's solution for housing crisis
The mortgage industry is tackling a long-standing housing shortage – believed to be as many as 6.8 million new and resale homes, according to the National Association of Realtors.
Many in the commercial space believe building more multi-family units instead of more expensive single-family homes could provide a solution.
Calls to do more for multifamily starts come amid ongoing material supply shortages, coupled with soaring home price appreciation (prices rose by 18.1% year over year, according to data from analytics firm, Black Knight) as well as a 17.8% median increase in rental properties, both of which are squeezing disadvantaged borrowers.
The timing of Flood's remarks coincided with Fannie Mae's announcement that the government-sponsored enterprise provided nearly $70 billion in financing to support the multi-family market last year, a rise of more than 23% year over year and the highest volume in the 33-year history of the program.
Read more: What's getting this commercial real estate CEO down?
Flood said that multifamily lending would continue to grow this year, adding that there was "a ton of optimism" as well as a lot of liquidity in the sector.
He said: "Not only is there a need in the affordable rental space, but there's a need overall for income producing property. So far, the two areas that are showing the most optimism when it comes to specific property types are multifamily and industrial."
He said that while driving up rents was good for the finance side and the value of a property, if there wasn't enough supply of rental housing, it caused a strain on low and moderate-income households.
"I think we're trying to find ways to create affordable housing for all income levels. And that's going to be a major focus over the next two years in rental houses," he said.
This year's CREF22 event in San Diego will be held live for the first time since the start of the COVID pandemic and is expected to attract more than 3,000 industry professionals, as well as some 500 companies.
In addition to affordable housing, topics such as green lending, the changing retail and hotel landscape and the post-pandemic origination outlook will be addressed at the expo.
Flood noted that the commercial real estate sector had "weathered COVID really well".
He said: "Certainly, hotels and retail had their struggles, but if you look at the delinquency rates on the remainder of the properties, they are actually quite low."
While Flood believes that office space "will always be necessary", before the CRE sector can heave a collective sigh of relief it may also need to address the long-term feasibility of secondary malls and failed hotel businesses, although this could lead to some novel solutions, he added.
"The ones that struggle are the secondary malls. A few things that I have seen is trying to create an experiential situation out of, say, old properties.
"You put in some shopping, some restaurants and some apartment buildings. I have seen this too with theme parks. So it's not just retail.
"We're still figuring it out with hotels. Unfortunately, hotels can be a little bit of a lagging indicator, that's not anybody's fault. But once we see business travel start to come back, we'll start to figure what hotels are needed, and how many are needed."
He suggested that at state local level a tax refurbishment credit could be set up to incentivize borrowers and lenders to take retail space or failed hotel businesses and turn them into affordable rental housing.
The CREF22 Expo will be held at the Manchester Grand Hyatt hotel in San Diego from Sunday, February 13 to Wednesday, February 16.