Timely information on people's movements is helping developers and investors make more informed decisions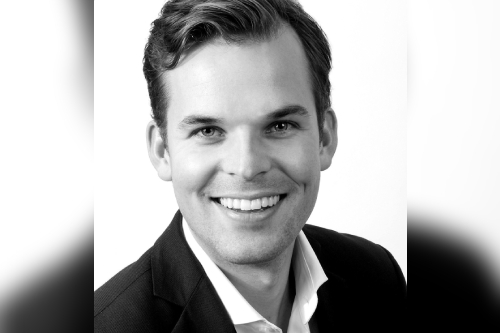 When the COVID-19 pandemic hit, offices closed, businesses shut down and more people than ever before were spending time at home. This spurred on a lot of questions on where people want to live, where they can afford to live, and with many workplaces considering a hybrid or permanent work-from-home model, where they want to work.
Real estate developers traditionally use census data and other government resources – updated once a year – to understand where people are living and how they are moving. This data is lagging but as real estate has historically been quite stable and with limited movement, it sufficed. Since the pandemic, this is changing abruptly and massively, and industry players are seeking real-time information on these changes.
"Real estate is in a challenging place because developers and investors can't wait a whole year for standard data sets to become available," said Thomas Walle, CEO and cofounder of Unacast, a human mobility data company. "With our data, we can see on a weekly basis how people are moving and help real estate developers understand which areas will be popular and which won't."
Emerging Areas, a Unacast solution, is a collection of data sets made up of GPS data accumulated with user opt-in consent and aggregated from millions of smartphones nationwide. It offers unique insight into the movement of around 120 million people across the country, especially useful during the pandemic.
"With out location data from cell phone apps, we can see in real time who is leaving the city, how many people are leaving and where they are choosing to settle. It's addressing the data need that real estate developers are seeking," added Walle.
The commercial real estate market has been sluggish over the past several months, as dealmakers are unsure of what the future will bring. This data can provide a baseline to understand where we are now and track future progress, which is beneficial to stakeholders looking to either invest in up and coming markets or divest their portfolio from areas struggling to recover. Understanding the migration patterns of Americans can also impact real estate prices and new developments.
Walle uses Tribeca, New York as an example; a neighbourhood known for being home to young families. Data supports the speculation that people are leaving the city, with around 3900 people migrating away in the last month, but what's even more interesting is seeing an inflow of new residents to Tribeca of around 3450 people. Data also found the median average income of $140,000 a year, but the people moving into the neighbourhood have a significantly lower median income of about $82,000.
"This data provides information and insight into how the local community will be impacted, what type of real estate will be popular, and what retail stores will survive," said Walle. "On the leasing side, the big question is whether retailers can pay rent. The data can also provide information on foot traffic, and whether it's locals or tourists."
The migration pattern in Tribeca may open the neighbourhood to retailers with slightly less affluent target audiences, and the make up of multifamily properties may change slightly. Human mobility data can also offer insights to commercial lenders.
"If a lender is issuing a loan to a company or develop in a market that is going sour, it jeopardises the ability to collect on that loan. On the flip side, if a project is starting in a growing market, it's good information to have and you can potentially take on a bit more risk," said Walle.
Emerging Areas is also helpful when it comes to making predictions about recovery. For example, most people who left Manhattan, New York, through the pandemic migrated to nearby New Jersey and Connecticut, or stayed within the state of New York, but 10% of people moved to Florida.
"This is why real estate developers are signing up for our data," said Walle. "We can monitor migration patterns on a weekly basis, and see whether people are staying or coming back, and based on that information, they can make more educated investment decisions."