Mutual customers can look at new grocery data alongside other real estate datasets for better decision making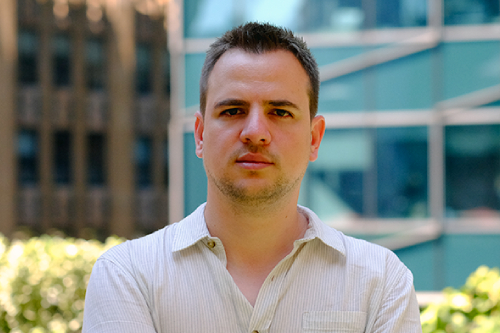 Grocery stores have been known to have a positive impact on the value of surrounding real estate, especially in multifamily properties. Apartments in the Washington metro area within a half-mile to a mile radius of a new grocery store had effective rents that were 5.1% higher than the submarket average at the time of the store opening, according to a 2019 Newmark Knight Frank study.
A new partnership between Cherre, a real estate data management platform, and Planned Grocery, a grocery location data provider, aims to incorporate grocery retail data with other key real estate datasets for research, planning and investment decisions. With Planned Grocery's data, investors can see where and when new grocery stores will be built.
"Being able to evaluate planned or new grocery store location data alongside other important real estate data sets will lead to more strategic decision-making and potentially larger returns," said L.D. Salmanson, CEO and co-founder of Cherre. "Knowing if a grocery store is planned, what type of store it is, and what the development timeline looks like, can help investors and developers evaluate the performance of a target submarket and make more strategic decisions around that submarket."
The future-looking data will provide the locations of the store, size, and opening date to help make property research and due diligence easier. According to Salmanson, establishing a single source of truth will enable organizations to make decisions based on unified information and empower them with data that is consistent and connected across teams and functions, as opposed to piecemeal solutions.
While commercial real estate insights have traditionally revolved around sales and lease comparables, Salmanson says the COVID-19 pandemic is encouraging greater interest from developers and investors to look beyond traditional data sets to things like migration data and demographic data. The industry is coming around to the idea that they need to leverage tools to predict the "new normal." As valuations continue to be debated through the pandemic, market rent increases, tenant health, and capital expenditures will be put under more scrutiny than ever.
"The underwriting process in real estate has always been more art than science. The companies that can produce the best research and data to back up their models are going to perform better than their peers and be able to secure better returns for their investors."
As we head into 2021, the hunger for insights and analytics will continue to grow and integrations like these that combine data sets will become increasingly critical. Commercial real estate players will look to use big data to streamline operational workflows and support more in-depth analysis, reporting and benchmarking. As a side-effect of the pandemic, priorities are shifting. Managing internal and external data is the primary concern for investors and underwriters by a long shot, according to Salmanson, where it once fell maybe in the top-five, and decisions can't be made in this environment without the right data.
"The industry is going through a very rapid and violent shift towards leveraging data in meaningful ways for the first time. We are witnessing a new class of winners emerging."