Housing stock circa the Carter administration ripe for updates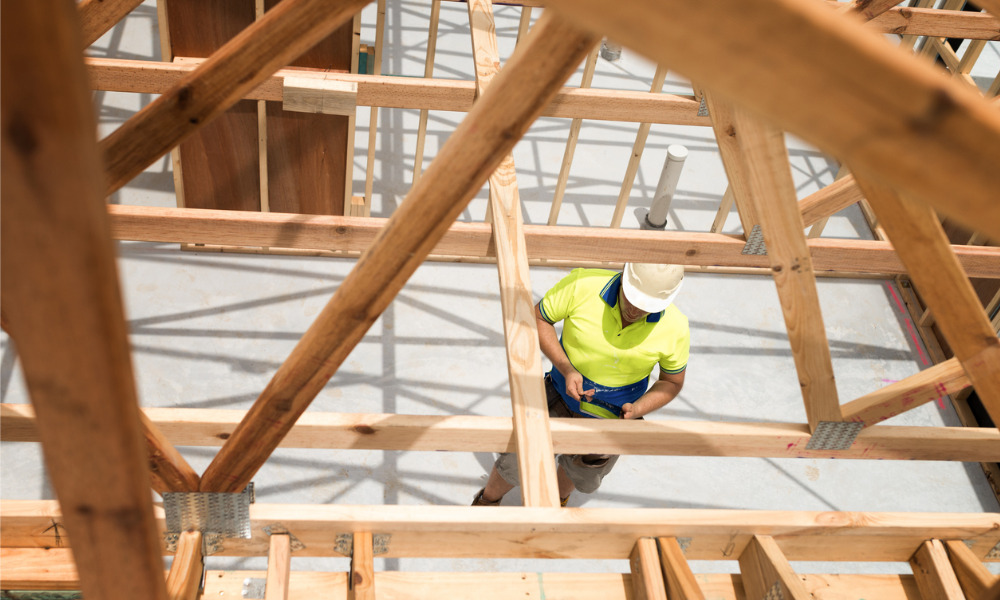 With supply chain issues sparking heightened challenges for construction of new single-family homes – including key elements such as garage doors and gutters not arriving on time for buildout – investors could use all the advice they can get.
Enter Kiavi, one of the nation's largest lenders to real estate investors, with a helpful primer on the alternative of fixing and flipping existing homes for quick profit – thus circumventing supply chain obstacles. The alternative is more viable given an aging housing stock.
But even then, there are key steps that must be taken before diving into house-flipping projects. To that end, Kiavi has provided a primer for investors.
"We have seen supply chain disruptions affect most industries and the housing industry is no different," Stephanie Casper, vice president of sales at Kiavi, told Mortgage Professional America. "Two thirds of US homes are over 30 years old, and it makes it challenging for our customers who are helping revitalize America's aged homes to deal with supply chain issues."
Read more: Lumber prices 2022 – soaring and adding to housing market woes
Areas of greatest impact, she said, center on kitchen cabinets, counter tops, windows and appliances. "In addition to the supply chain issues, there are also labor shortages that anyone looking to renovate a house needs to consider. Labor is either more expensive or hard to find. This is causing delays and is taking longer to complete a renovation."
Amid such challenges, the tried-and-true fix-and-flip tactic is a good alternative for investors. But those embarking on such projects should retain reasonable expectations on returns to their investments, Casper suggested.
"Returns can vary widely, depending on the area the project is in, and the scope of the project," she said. "The quality of materials used in a project can also drive up the cost of the renovation."
The upshot: "It is hard to suggest a certain ROI on the project as there are so many other factors to take into account," Casper said. "These variables – such as the location, duration of the project as well as the extent of renovation – need to be factored in. Doing research and working with the right partners – including the right financing partner and contractors – can help mitigate some risks, and help ease unexpected outcomes."
Read next: SVP on sealing deals faster
Investors seeking to more quickly renovate homes for the rental market might consider improvements that are not labor intensive with less reliance on the supply chain, Casper said. These could include improving a home's curb appeal, painting the house, and updating lighting fixtures.
Back to the aging housing stock, consider this: "65% of US Homes are over 30 years old with a median year built that dates back to the Carter administration," Casper offered, putting things into stunning perspective. "The shag carpets, popcorn ceilings, outdated electrical outlets are some examples of the areas that come to mind. "The large majority of our customers' projects include updating and renovating the kitchens, bathrooms, flooring and interior paint. Other areas that require updating and maintenance often include replacing the roof, windows and exterior work, along with necessary repairs to mechanical systems – plumbing, electrical, HVAC – that come with the aged housing territory."
Ready to fix and flip? Kiavi's tips yield something of a road map:
Do thorough research. Performing research online or speaking with an experienced flipper is a good way to start learning what to expect from fix and flips. Learn what's involved before spending time and money on a potential failed project.
Develop a business plan and register the business. Identify the goals, competition, and potential profits of the business. Be sure to obtain any necessary licensing and financing to ensure the business is ready to conduct business before any projects have begun.
Secure funding. Be sure in all costs for a fix-and-flips project, including repair costs, taxes and down payments. The majority of fix-and-flip housing projects require capital up front, and require a hard money lender.
Network with other professionals in related industries. Fix and flips can include a variety of different projects. Forming relationships with other flippers and skilled professionals in carpentry, plumbing and electrical can be invaluable.
Perform extensive market research. The key to successful house flips is buying low and selling high. This is a process of evaluating what home buyers are looking for and identifying where people want to live.
Buy and flip. Aim to complete all renovations and upgrades as quickly as possible. The longer the project takes, the less profit is made.