One of the nation's largest lenders has put a new man at the helm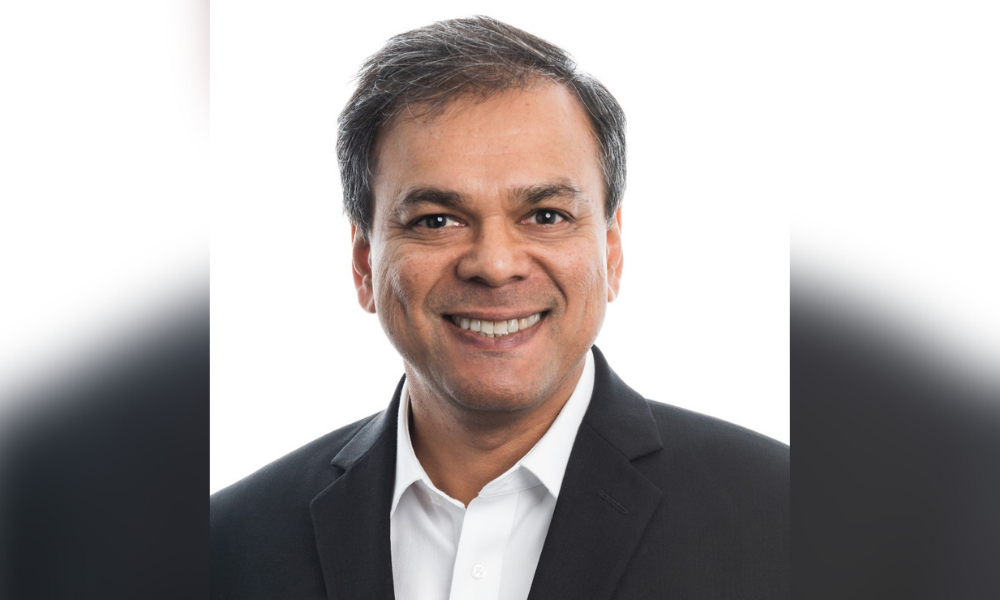 One of the nation's largest lenders to real estate investors, Kiavi, formerly known as LendingHome, has announced that Vinay Goel (pictured) has joined the company as senior vice president, products.
In his new role reporting directly to Michael Bourque, Kiavi's chief executive officer, Goel will lead Kiavi's product function, company officials said. Goel comes to Kiavi with extensive leadership experience in product management for technology companies, the firm said in a Press release. He most recently served as the chief digital product officer at Jones Lang Lasalle, Inc (JLL) where he led the company's technology and product strategy. Prior to that, Goel held various leadership roles at Google Inc., including leading all developer and imagery products for Google Maps.
"Vinay brings decades of experience, expertise, and leadership in technology and product innovation," CEO Michael Bourque said in a prepared statement. "He has a deep understanding of real estate-focused technologies and is a great addition to the leadership team.
Bourque suggested Goel's hiring was prompted by the growing use of technology in the real estate industry. The new hire's charge will revolve around innovative products "...that help customers make smarter decisions, close deals faster, and unlock the full potential of their real estate investments," the CEO said.
"It is an exciting time in Kiavi's journey, and I am thrilled to join the organization and lead the team to deliver products that address the unmet needs of our customers," Goel said. "With Kiavi's technology and data-driven insights we can support real estate investors at every stage of their journey and I am looking forward to further enhancing the customer experience with our products."
Mortgage Professional America reached out to Goel to gain further insight into his new role at Kiavi:
MPA: What is your background and how long were you in your last role? What did you do in that role?
VG: "Prior to Kiavi, I spent three years at JLL as chief digital product officer where I incubated and scaled a global product development organization. We launched multiple revenue generating products including employee experience apps, big-data warehousing, analytics and workflow platforms. Before joining JLL, I was at Google for over a decade in product leadership roles across Google Maps and other products.
MPA: How will you accomplish the goal of "continuing to innovate products that help our customers close deals faster and unlock the full potential of their real estate investments."
VG: "65% of homes across the US are over 30 years old. In addition, there is a shortage of approximately 5.5 million housing units. The underinvestment in new housing stock has created a supply dearth and further exacerbated the chronic housing shortage. Our customers, real estate investors, are revitalizing and rehabilitating aging homes across the country. We are committed to helping our customers at every stage of the real estate investment lifecycle and will continue to pay close attention to feedback and apply our learnings to innovate to solve the unmet needs of our customers."
MPA: How will products be innovated to the stated end?
VG: "We are doubling down our focus on understanding the real pain points of our customers. We are agile in our approach and can quickly pivot to meet the shifting needs of our customer or the market."
MPA: How much faster will deals close as a result?
VG: "Real estate industry runs on antiquated processes and our investors often have to deal with paper-heavy processes. We are focusing on building products that can help expedite the processes and provide a seamless experience. We have a team of industry experts who look at every aspect of the customer journey. Based on the feedback we receive from our customers we continue to iterate and innovate."
MPA: Why is the need for such speed heightened?
VG: "From acquiring a property to qualifying for a loan to deciding what type of renovation will yield the best ROI can be a tedious and a time-consuming process for our customers. Speed is crucial in real estate as you, an investor, may be competing with multiple offers on a single property. Your chances of success rely heavily on how quickly you can narrow down the property and make an offer. For our customers speed and scale are critical. Hence we are focused to deliver speed to close and power to scale."
Goel holds a bachelor's degree in computer science from University of California, Berkeley and a Masters in management from Kellogg School of Management at Northwestern University.