Combined entity is set to be valued at $1.58 billion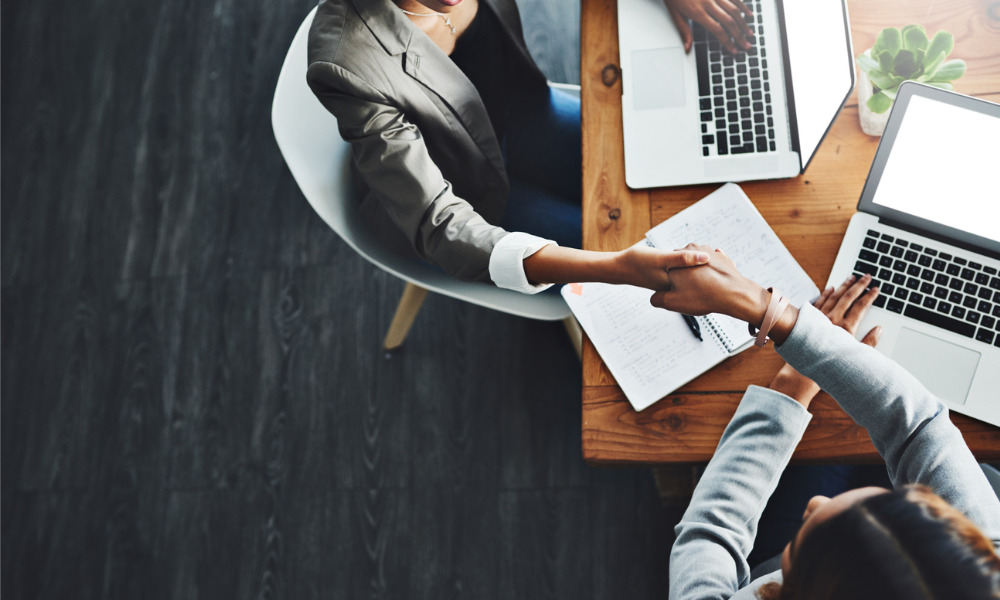 Altus Power, a builder and operator of solar-power installations on the roofs and parking lots of commercial properties, is in talks to go public through a merger with CBRE Acquisition Holdings (CBAH), a special-purpose acquisition company sponsored by CBRE Group Inc.
The deal, which values Altus at $1.58 billion, will be the first SPAC business combination led by a publicly traded US corporate, according to its release. Unlike traditional SPAC incentive structures, CBRE will receive no upfront sponsor shares but instead earns its incentive as Altus Power shares appreciate over time.
The transaction will also boost Altus's growth initiatives and strengthen the combined company's balance sheet. The merger will also give Altus access to CBRE's clients, including more than 90 Fortune 100 corporations in the US, Asia, and Europe. CBRE is one of the world's largest commercial brokerages and real estate services firms, with seven billion square feet of commercial real estate under management.
Read more: CRE Finance Council reveals optimistic outlook for the sector
As more companies commit to reducing their carbon footprints, CBRE is experiencing "intense pressure" from its clients to help them be more "environmentally well-positioned," CBRE chief executive Robert Sulentic told the Wall Street Journal.
"This transaction will deliver the financial and strategic resources to accelerate Altus Power's growth plan and drive long-term shareholder value creation," said Bill Concannon, CEO of CBAH. "CBRE is excited to help Altus Power bring its clean energy solutions and expertise to support our clients in reducing their carbon footprint and meeting their other sustainability goals. This is an increasingly urgent imperative for real estate occupiers and investors alike."
Since its launch in 2009, Altus Power has developed more than 200 solar-power facilities located on rooftops from Vermont to Hawaii. Altus's solar-generation plants can produce more than 256 megawatts of power, about two-thirds to three-quarters of the power consumed by the commercial properties on its partners' sites, according to Altus Power co-CEO Lars Norell. The company expects to be generating 1,685 megawatts in the next three years.
"We are very excited about the opportunity to supply real estate investors and occupiers – many of whom will come to us through our relationship with CBRE — with clean energy savings and sustainability benefits using a data-driven approach to design and build onsite solar generation facilities, energy storage, and EV-charging for vehicles and fleets – while preparing for a networked future that will have these systems work in tandem and across multiple buildings to produce value for commercial, industrial, municipal and community solar customers," Norell said.
Altus expects to generate gross proceeds of up to approximately $678 million of cash, including a $275 million fully-committed common stock PIPE sponsored by CBRE and other investors (Altus Power management, Blackstone Credit, ValueAct Capital, Liberty Mutual Investments). Blackstone, one of Altus's biggest investors, will own 17% of the new company after the SPAC merger.
Read more: Blackstone dips toes back in single-family rental market with $6 billion deal
"With sponsorship and support from both CBRE and Blackstone, Altus Power will be the undisputed leader in clean electrification," said Gregg Felton, co-CEO and director of Altus.
Norell and Felton will continue to serve as co-chief executive officers of the combined company. The board of directors of the combined company will include representation from Altus Power, CBRE, Blackstone Credit and ValueAct Capital, and have a majority of independent directors.
The transaction has been unanimously approved by the board of Altus Power and unanimously approved by the board of CBAH. However, it still needs the approval of CBAH stockholders and is expected to close in the fourth quarter of 2021.