Priorities are shifting for apartment seekers and multifamily properties are adapting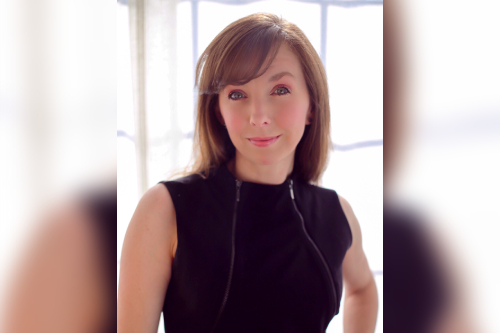 The COVID-19 pandemic is changing the way apartment seekers are finding their new homes. In a time of social distancing, changes to the leasing process are inevitable to improve safety, convenience, and efficiency.
Early adopters are using self-touring technology to help prospects get into new apartment units while also optimizing the leasing process. One report found that 88% of millennials prefer texting over a phone with over half of those surveyed saying they feel anxious about even taking a phone call.
"If that many people don't want to make a phone call to schedule an appointment for a viewing, we need to move forward with enabling more on-demand leasing," said Felicite Moorman, co-founder and CEO of STRATIS IoT, an intelligent building solution built for multifamily and student housing.
The self-touring process is simple; the prospect can go onto the apartment building's website, sign up, have their ID checked and verified, and use a mobile application to see all the vacant units and book times to visit. The prospect will also receive credentials to enter the building and the units without having to step into a leasing office. If they find a unit they like, the leasing process can be completed from the app.
She expects self-touring will become a new standard, though full adoption will take some years across all property types because of the investment in the smart door lock hardware. Moorman adds it's a cost-effective solution compared to hiring additional leasing agents and frees up current agents to provide better service to current and prospective tenants. A big challenge facing multifamily operators currently is the time it takes leasing agents to return calls, resulting in loss of leads. Providing a self-touring option can prevent those losses and the leasing agent is able to follow up to discuss benefits and amenities after the prospect has already seen the place.
"With social distancing rules and recommendations, it's a tremendously safe option for both residents and property managers. Our property managers are front line workers, so anything we can do to keep them safe is a positive," she added.
Another big trend coming to the forefront in multifamily building is always-on Wi-Fi. With more people working from home, more providers are seeking always-on service, meaning when a resident moves in, there's no need to wait days for a cable provider to come in and set up the connection; it's already included. This feature has garnered incredible interest, according to Moorman, with the highest click-through rate at trade shows and on their website.
At the start of this year, she says there was a tremendous push from large corporations talking about sustainability initiatives which got lost amid the pandemic. However, as time passes, they are realizing the need to refocus on corporate responsibilities.
"If the corporate attention span can do both smart access to enable safety and security on their properties for their residents, but also still maintain focus on sustainability through the use of smart thermostats and other water and energy management tools, I think we might be okay. It's inspiring to see property managers adopting new solutions even during these challenging times," she said.
In March when the pandemic first sent everyone packing, Moorman says their first order of business at STRATIS IoT was to call their 6000-plus property managers to ensure they were making use of the technology and capabilities they already invested in.
"COVID-19 has accelerated the digital transformation of multifamily and the demand for systems that enable powerful capabilities like self touring. While we understood the value in our on-demand economy, it's accelerating, and the optimization of these processes are coming to the forefront."