A slower economic recovery could lead to "sustained high unemployment"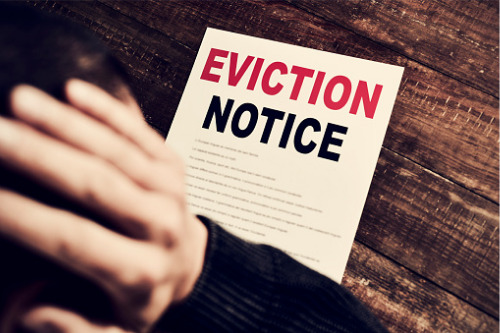 Last week, Fitch Ratings predicted that delinquent rent payments in American multifamily properties could lead to an increased number of evictions when the Centers for Disease Control and Prevention's moratorium on evictions expires at the end of the year.
Despite multifamily mortgage delinquencies remaining at a low level – Fitch says they are only "slightly" elevated from pre-pandemic levels for both affordable housing and market-rate housing loans in commercial mortgage backed securities – the slowing of the U.S. economy in the fourth quarter of 2020 could lead to "sustained high unemployment" that sees delinquencies and, ultimately, evictions rise sharply.
The worrying projection comes in the wake of several news stories that have noted the sluggishness of the country's economic recovery from an already extended bout of COVID-19-triggered economic disruption. Deloitte describes the U.S. economy as "beginning to stall." Reuters, in reporting on Friday's disappointing job numbers, refers to a "scarring" of the labor market. CNBC says economic growth could be "coming to a halt."
Fitch expects delinquencies and evictions to be higher in areas hit particularly hard by the recession where employment levels have yet to rebound. The U.S. Bureau of Labor Statistics found that the highest unemployment rates in August were in Nevada, Rhode Island, Hawaii, and New York.
But the BLS also found that unemployment rates in August were lower in 41 states and stable in seven others (plus the District of Columbia). The national unemployment rate was 8.4 percent, more than double what it was in August 2019, but it 1.8 percent lower than in July 2020. That particular trend has some wondering if the fears over mass evictions may be overblown.
"It's going to be a balloon that leaks out over time," says Jonathan Needell, president and CIO at Kairos Investment Management Company. Needle estimates that credit loss, or the percentage of non-paid rent, is going to "creep up by a half-a-point to a point every month until this is over or we get another fiscal stimulus package."
Fitch isn't so sure. Two sectors that the pandemic has devastated, retail and hospitality, employ millions of low-wage workers, most of whom rent. Citing data from a recent U.S. Census Bureau Household Pulse Survey, the ratings agency says "almost a third of renters who were delinquent on their rent payments have an annual household income of less than $25,000." If the economic recovery doesn't provide financial stability for this sizeable cohort of renters, there's little chance of them getting back to making regular payments once eviction protections fade away.
According to the National Multifamily Housing Council Rent Payment Tracker, 90.1 percent of apartment renters made a full or partial rent payment by September 20.
Controversy around the moratorium
On October 9, the CDC released a new guide for renters unsure or unaware of what is in the moratorium, the "National Eviction Moratorium: FAQ for Renters." The New Civil Liberties Alliance, a non-profit group concerned with administrative overreach on the part of federal agencies, took the release as an opportunity to remind the public that it has taken the CDC to court in an attempt to have the moratorium deemed invalid and placed under a temporary restraining order.
"CDC's new guidance just illustrates how haphazard the rollout of the eviction moratorium was," says NCLA senior litigation counsel Caleb Kruckenberg. "Courts across the country were thrown into disarray because they reasonably understood the order to shut down housing courts entirely."
The new guidance, Kruckenberg says, "doesn't change much." The CDC, in the eyes of the NCLA and its clients, is still overstepping its bounds and imposing its will on states that already have their own eviction infrastructures in place.
"Our clients are still unable to retake possession of their properties until 2021 because of CDC's lawless order," Kruckenburg says. "NCLA will continue fighting to make this right."