Fix and Flip firm "unlike any other" says director of marketing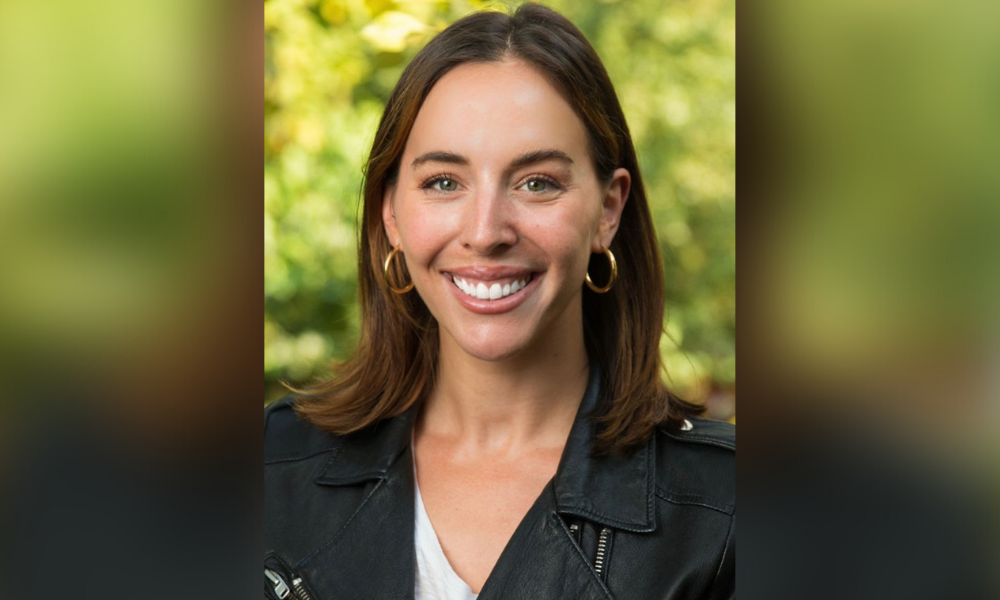 One of the more innovative and unusual firms in the real estate sector, Curbio has managed to carve a niche for itself as a pre-sale, home renovation company.
The Maryland-based fix-and-flip firm partners with realtors and clients to get homes ready for the market by applying a very simple philosophy – get the highest return on a client's investment by adding curb appeal to a property in order to sell it as fast as possible.
According to Olivia Mariani (pictured), director of marketing, there is simply no other firm currently doing this in the market. "We're pretty unique in that we occupy a very specific space. We're the only national company that's offering this - we just defer payment till closing," she said.
Unlike a concierge service, which makes the agent and the client find people to do the renovation work, Curbio assigns a dedicated project manager to handle the entire project from start to finish while providing all the materials and stock.
The venture backed PropTech company was founded in 2017 and has so far undertaken more than 1,000 projects. With a presence across 30 states, Curbio also works on the buying side by partnering with 800 brokerages and helping new buyers carry out pre-moving renovations.
Read more: Curbio deploys 'no-contact' renovation program in Denver
According to the company, real estate agents and their clients who have used Curbio have experienced an average of 60% faster renovation time, 58% fewer days on the market, and seen a $50,000 profit increase.
"There's a lot of companies trying to be an all-in-one platform for buying and selling, but nobody was really tackling home improvement. Yet, if you look at all the surveys, nearly 90% of sellers do some work to their home before listing, so there's this opportunity to really capitalize on that. It's a huge market," Mariani said.
She may be right. To illustrate a case in point, according to the National Association of Home Builders (NAHB) the median age of Massachusetts' housing stock is 54 years old. Curbio reckons these homes "are riddled with dated features and things that need fixing", which could potentially put buyers off as they are looking for move-in ready homes.
Asked if she found it hard to convince sellers to invest in home renovation work in today's current hot market, where the need for a firm specializing in renovation work would at first glance appear unnecessary, she said: "Not at all, we're seeing people still getting the typical projects done to get the home market ready, because in most cases they want top dollar – and we do it 50% faster than the typical contractor."
She said on average clients spend about $35,000 to get their home ready for sale, although Curbio has no minimums or maximums. "We've certainly done projects from $500 all the way up to $800,000," she revealed.
In the unlikely event that the house fails to shift quickly, the client pays Curbio within one year of the contract being signed.
Read more: Curbio's fix-and-flip program enters Chicago and South Florida
As for the teams Curbio works with, Mariani said it carefully vets sub-contractors before approving them. "Realtors cannot risk recommending a contractor that could ruin the transaction or their reputation, so everyone has to be licensed and insured, and we verify that with our platform - it's an invitation-only network," she said.
"Once they're in, they're reviewed regularly by our project managers. So it's a really great system, it allows us to make sure we're delivering the highest quality service. We also have an app which keeps our contractors and our project managers in really great communication with the homeowner and the realtor."
Building material shortages are impacting severely on the home building industry, but Mariani believes Curbio is navigating through these troubled waters without too much concern. "We haven't had issues with lumber shortages and with our cabinetry we are buying that at scale.
"All of our materials are in stock and ready to ship, and we make our money on volume. We haven't been affected largely, but we are looking to get ahead of it. Things like appliances are something that we're thinking could become an issue and so we're establishing relationships with more vendors to make sure we have them in stock at all times."