Cuts come from failed 'Zillow Offers' product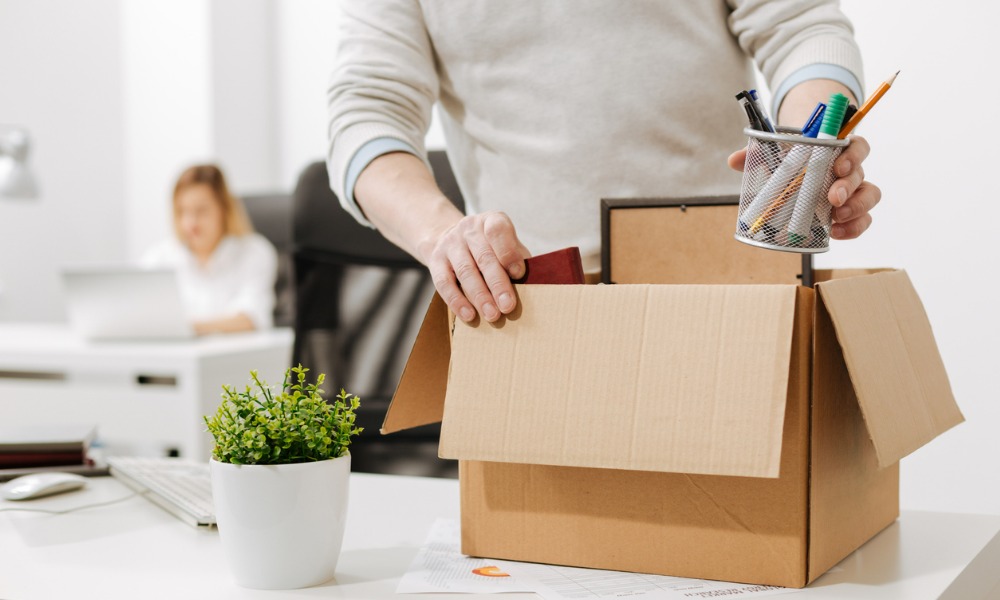 The online real estate marketplace company Zillow Group Inc. continues to lay off workers after the failure of its Zillow Offers home-flipping product, with 55 additional job cuts expected by April.
In correspondence to state officials, the company wrote of plans to cut 19 jobs in Tampa, Fla., by April 18, and 36 more in Centennial, Colo., by March 21. The company revealed the layoffs in separate correspondence to the Florida Department of Economic Opportunity and Colorado Department of Labor and Employment. Companies are compelled to provide notice to major layoffs as part of the Worker Adjustment and Retraining Notification Act.
In its correspondence to Florida officials, Zillow Group officials noted they had already laid off 18 additional workers on two separate dates in January. Similarly, the company listed 21 job cuts in Colorado in two separate furloughs.
All told, Zillow's job cuts total 94 from the beginning of the year in those two states alone, according to the WARN notices. Emily Merritt, manager of people operations for Zillow, explained to Colorado officials that the cuts were the result of the company's failed Zillow Offers product targeting potential home sellers requesting a cash offer from Zillow to purchase their home.
Read more: California mortgage firm lays off more than 50 workers
Highly touted and expansion-driven, the business model failed to ignite with consumers. The company, on Feb. 10, released its fourth quarter and full-year financial results, reporting an $881 million loss in 2021 attributable to the algorithm-driven Zillow Offers business it shut down last fall to stem further losses. In shutting down that business, Zillow announced a 25% cut to its workforce that will be implemented incrementally over several quarters.
"This action is due to the elimination of the Zillow Offers business," Merritt wrote to Florida and Colorado officials. Appropriate advance notice of the job elimination has been or will be provided to impacted employees. Layoffs at these job sites(s) are expected to commence on Jan 03, 2022, and will wind down over the course of 2022."
The people operations manager noted the affected workers lacked union representation and had no bumping rights. The latter term refers to the contractual rights of an employee whose position has been made redundant to replace another worker in the position.
Read next: Wholesale lender lays off 348 workers
The Zillow Offers debacle was preceded with great fanfare from Zillow and there was brisk expansion as it unrolled the product. In February 2019, the business was expanded to Houston, one of the nation's largest markets. The expansion marked the company's entry into Texas and its seventh market overall, following expansion into Atlanta; Denver; Las Vegas; Phoenix; and the North Carolina cities of Charlotte and Raleigh.
"In just nine months, Zillow Offers has already helped thousands of homeowners sell their home in a simple and stress-free way. What we've overwhelmingly heard from these consumers is that they love the control we give them over the entire process," Zillow Brand president Jeremy Wacksman said. "Starting today, Houston-area homeowners are able to use this innovative, consumer-first service for one of the largest financial transactions of their lives."
Read next: Better.com Zoom firing fallout – the lessons to learn
The latest round of Zillow layoffs come as the mortgage industry as a whole is poised to cut jobs amid higher interest rates and a slowdown in refinancing as a result. In recent weeks, other mortgage companies have resorted to layoffs albeit for reasons other than those driven by interest rates increases:
California-based Winnpointe Corp., doing business as Interactive Mortgage, plans to lay off more than 50 employees by April, according to a WARN notice filed in its home state. The company this month notified the Employment Development Department of the imminent layoff of 51 workers in compliance with the Worker Adjustment and Retraining Notification (WARN) Act.

Texas-based Stearns Lending LLC alerted officials of plans to lay off 348 employees by the end of January in a move prompted by the closure of its wholesale channel after its acquisition by Guaranteed Rate, one of the nation's largest retail mortgage lenders. In a January 05, 2021, Press release, the acquiring firm described Stearns as a "…national top 25 lender with more than $20 billion in origination volume in 2020." Stearns was founded in 1989, with operations in all 50 states through retail, joint venture, partnership and wholesale channels, according to the Press release. One year later, however, Guaranteed Rate opted, after a "strategic review", to discontinue third-party wholesale channel Stearns Wholesale Lending, according to various reports.
All told, the three companies – Zillow Offers, Interactive Mortgage and Stearns Lending – collectively have cut 493 jobs since the beginning of the year. And late last year, Better.com unceremoniously cut 900 jobs during an infamous Zoom conference.