Move comes a year after the company was bought out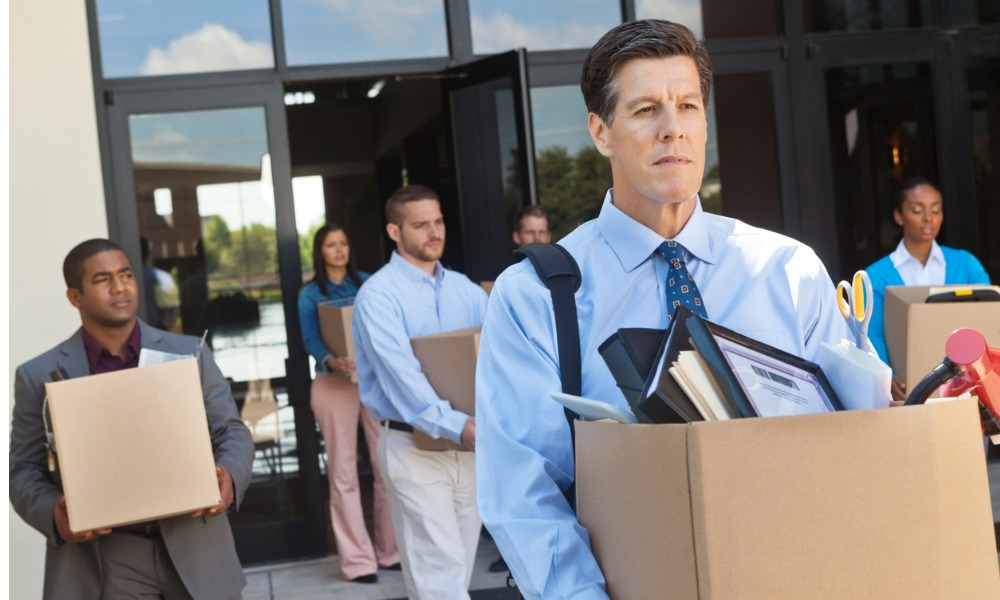 Texas-based Stearns Lending LLC will lay off 348 employees by the end of January in a move prompted by the closure of its wholesale channel after its acquisition, according to a notice to state regulators.
Headquartered in the Dallas suburb of Lewisville, the company last January was purchased by Guaranteed Rate, one of the nation's largest retail mortgage lenders. In a January 05, 2021, Press release, the acquiring firm described Stearns as a "…national top 25 lender with more than $20 billion in origination volume in 2020." Stearns was founded in 1989, with operations in all 50 states through retail, joint venture, partnership and wholesale channels, according to the Press release.
One year later, however, Guaranteed Rate opted, after a "strategic review", to discontinue third-party wholesale channel Stearns Wholesale Lending, according to various reports. In a letter circulated by various media outlets, Guaranteed Rate CEO and president Victor Ciardelli alerted brokers of the decision to close Stearns – which was originally purchased with an eye toward making Guaranteed Rate the number one lender, according to the letter.
Read more: Guaranteed Rate celebrates first originator to reach $2 billion milestone
The decision to close the channel will throw 348 people out of work by month's end, according to a notice from Stearns Lending sent to the Texas Workforce Commission in compliance with the Worker Adjustment and Retraining Notification (WARN) Act compelling employers with 100 or more employees to provide advance notification of plant closings and mass layoffs.
In its letter to regulators, Stearns said its wholesale division would be permanently closed. "The entire group will be shut down, and all employees in the operational unit will be impacted," executive vice president of human resources Tammy Jetton wrote. "All affected employees have been notified of their separation dates, and that their separation from employment will be permanent."
In a separate letter to regulators, the Stearns human resources official referenced two waves of layoffs in the company's SoFi operational unit. The first round of layoffs at the unit on Jan. 6 affected 66 employees, according to the WARN correspondence. A second round of separations scheduled on Jan. 31 will impact another 27 workers, for a total of 93 employees at the SoFi unit, according to the letter.
Read next: Glenn Stearns roars back into mortgage space
The development is a far cry from January 05, 2021, when Guaranteed Rate announced the Stearns acquisition with palpable enthusiasm about the future ahead. "The pending acquisition comes at a time of significant momentum for Guaranteed Rate, which recorded its best production year ever in 2020," the company said in a prepared statement. "The move builds on Guaranteed Rate's track record of making and integrating successful acquisitions and connects directly to its goal of becoming the county's number one lender."
At the time, Guaranteed Rate touted Stearns's "strong presence" as complementary to its growth plans: "Guaranteed Rate's experience and expertise in running joint ventures and partnership platforms is further enhanced by Stearns Holdings' strong presence in these channels," the company wrote. "Stearns Holdings has an extensive partnership model that includes real estate agent, builder and relocation joint ventures, private label relationships and independent mortgage bank preferred partnerships. These partnerships include well-known brands SoFi and Home Mortgage Alliance. Combining these entities with Guaranteed Rate's existing joint ventures with Realogy and @properties will create one of the largest platforms in the country. The acquisition also allows Guaranteed Rate to enter the wholesale channel to complement the company's multichannel distribution vision."
At the time, Ciardelli had high hopes for the Stearns partnership: "We're excited about bringing Stearns Holdings into the Guaranteed Rate family," he wrote in announcing the purchase. "Pairing the incredible talent throughout Stearns' organization with that of our existing team exemplifies the best of the best in the mortgage business, yielding an even more powerful platform."
The Guaranteed Rate Companies – which includes Guaranteed Rate Inc., Guaranteed Rate Affinity, LLC and Proper Rate, LLC – has more than 9,000 employees in more than 750 offices across the US, according to company literature. Headquartered in Chicago, the company is self-described as "…one of the largest retail mortgage lenders in the United States, funding over $73 billion in 2020."
Guaranteed Rate was founded in 2000, and is licensed in all 50 states and Washington, D.C. The company was named a 2018 top lender for online service by U.S. News & World Report and best mortgage lender for online loans, along with best mortgage lender for refinancing by NerdWallet in 2021.