Job cuts come as industry braces for huge layoffs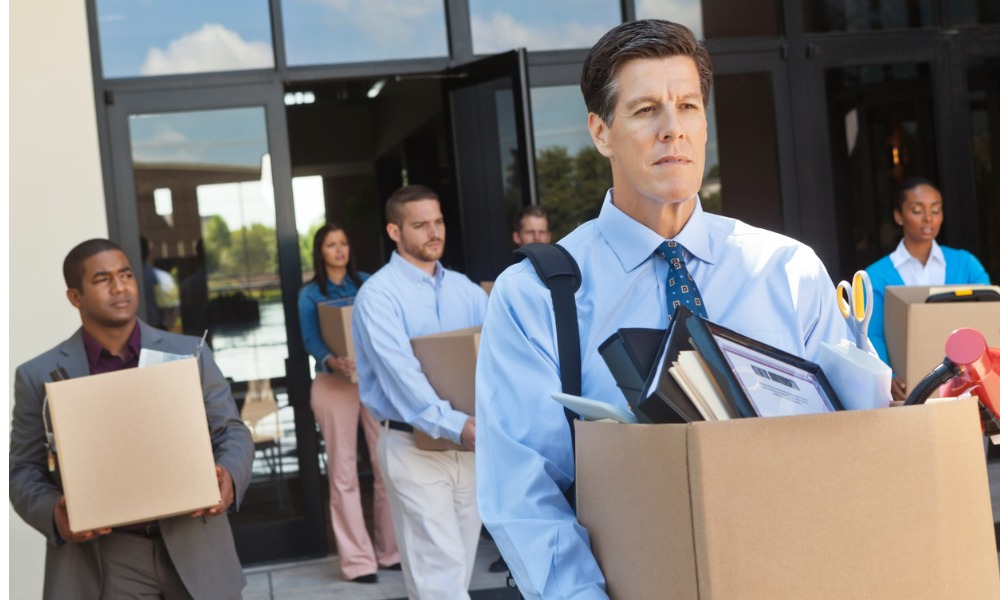 California-based Winnpointe Corp., doing business as Interactive Mortgage, plans to lay off more than 50 employees by April, according to a regulatory filing.
The company this month notified the Employment Development Department of the imminent layoff of 51 workers in compliance with the Worker Adjustment and Retraining Notification (WARN) Act. The regulation compels companies with 75 or more part- and full-time employees to give notice of layoffs involving 50 or more workers.
Via a message through LinkedIn, Mortgage Professional America reached out to Evette W. Delong – listed as the company's owner, president and CEO – for comment, but a response was not immediately received. Delong lists past stints as president/CEO at Lenders National Real Estate Solutions; president/CEO at Lenders Choice Escrow; and vice president/co-owner at Kona Funding Inc.
According to the company website, it is licensed to do business in Arizona, California, Colorado, Nevada and Tennessee. While it's unclear from the regulatory filing, it appears the 51 layoffs constitute the bulk of the remaining workforce at Interactive Mortgage. A LinkedIn-generated growth analysis shows the employee count had dropped 9% in the past six months from a high of around 80.
Extrapolating from its website, the company appears to be part of the "push button, get mortgage" revolution. "We understand home ownership is a journey," the website reads. "The financing shouldn't be," the text continues under the company slogan "Faster, Smarter, Simply Better" illustrated with an image of a person using a cell phone in securing financing. "Start your refinance online and move at your own pace through the process," the site reads. "If you want help, it's only a click away."
Read more: Mortgage industry braces for huge layoffs
The company boasts further of its interactive model: "And while the rest of the mortgage industry is still chasing after the question of how to give today's modern borrower what they want, Interactive Mortgage has already provided the answer with our online do-it-yourself homeowner-controlled loan process."

Two years after its 2014 founding, the company ran afoul of Washington regulations related to its product promotion. In an Oct. 13, 2016, proceeding, the Washington Department of Financial Institutions of Consumer Services accused the company of unfair or deceptive practices centered on statements or representations related to "…rates, points or other financing terms for a residential mortgage loan," regulators wrote.
At the time of the order, Winnpointe was licensed by the Washington State Department of Financial Institutions to conduct business as a consumer loan company. The state's complaint directive centered around the use of direct mail solicitation and internet advertising.
According to the WARN filing, the permanent layoffs at the Orange, Calif.-based company will be effective April 7.
The filing comes as the industry braces for massive layoffs as a result of changing market forces triggered by inflation. Last week, rates reached 3.92% -- the highest since May 2019, as Bloomberg reported. The Mortgage Bankers Association estimates that applications to refinance mortgages have fallen some 45% in the last six months as borrowing has become more costly.
That's a far cry from the refinancing explosion of the past couple of years that saw record levels of equity-tapping from homeowners enjoying soaring property values. The trend prompted hiring surges to keep up with refinancing demand. The US Bureau of Labor Statistics estimated the number of brokers had expanded more than 50% to around 130,000 since late 2019, as Bloomberg reported.
Other industry players have already implemented layoffs, as Bloomberg reported. Mortgage lender parent company Home Point Capital laid off nearly 10% of its workforce while online mortgage lender Better.com cut some 900 jobs in December, according to the news agency.
As Mortgage Professional America reported last month, Texas-based wholesale lender Stearns Lending LLC also announced layoffs of 348 workers. The move was prompted by the closure of its wholesale channel after its acquisition, according to WARN-related correspondence with Texas Workforce Commission regulators.
Read next: Wholesale lender lays off 348 workers
Headquartered in the Dallas suburb of Lewisville, the company last January was purchased by Guaranteed Rate, one of the nation's largest retail mortgage lenders. In a January 05, 2021, Press release, the acquiring firm described Stearns as a "…national top 25 lender with more than $20 billion in origination volume in 2020." Stearns was founded in 1989, with operations in all 50 states through retail, joint venture, partnership and wholesale channels, according to the Press release.
One year later, however, Guaranteed Rate opted, after a "strategic review", to discontinue third-party wholesale channel Stearns Wholesale Lending, according to various reports. In a letter circulated by various media outlets, Guaranteed Rate CEO and president Victor Ciardelli alerted brokers of the decision to close Stearns – which was originally purchased with an eye toward making Guaranteed Rate the number one lender, according to the letter.