Whitepaper offers script and expertise to close this gap in the client experience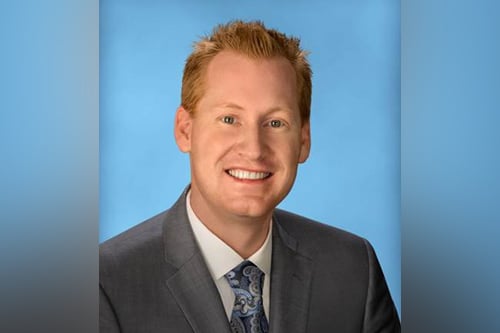 Brokers and originators need to do a better job communicating with their clients after the deal is closed. Mortgage professionals do a fantastic job prospecting, securing relationships, and delivering for clients, but that post-close follow-up is often missing and with it, goes one of the best opportunities for referral and repeat business. At least, that's Zac Cusac's view.
Cusac, president and COO of Art of Homeownership, recently authored a whitepaper on this subject, offering tools and scripts to mortgage professionals to better manage that post-close relationship. He told MPA that using the scripts and pointers in the whitepaper, mortgage professionals will be better able to guage what went well and what didn't in the mortgage process and, most importantly, begin a conversation around the client's long-term goals. In that conversation, a savvy mortgage professional can cement themselves as the core facilitator of any client's future.
"With interest rates so low right now it's not really that challenging to find deals," Cusac said. "But our focus is when interest rates go up, which we know that will, you know, how are you going to be generating business six months, 12 months, 24 months from now. We really believe that you need to have a plan, you need to have a process that's driven off of value and education. You need to serve as a mortgage advisor and not a mortgage loan officer."
At his advisory company, Art of Homeownership, Cusac is focused on education for buyers and mortgage professionals. He thinks brokers and originators can play a crucial role in educating buyers and taking the purchase process from a simple transaction to something much deeper. At a moment when buyers are taking on more debt than they've ever carried, Cusac believes they get very little education on what that debt means and how they can best manage it as they turn their real estate asset into wealth.
Read more: IMBs post record breaking Q3 profits
The gap Cusac thinks is easiest to fix is the post-close call. He explained that the majority of loan officers simply aren't having post close calls with their clients, missing a learning opportunity for themselves and an opportunity to generate referrals and repeat business from the client. He said that while some loan officers might be put off by the idea of 'bugging' their client after a potentially long mortgage process, his script in the whitepaper is purpose built to smooth that process into a conversation everyone can benefit from.
Cusac explained that the most important thing to remember is that this conversation is not a sales call. It's for education and information, ensuring the client knows where and how to make their first payment or dealing with the eccentricities of their deal. It's a conversation that brokers and originators need to have, because their job doesn't end when the deal is closed.
"This is not a transaction-based business," Cusac said. "This is a relationship-based business, and you need to constantly be nurturing that relationship, you need to be adding value, you need to be engaging and one of the biggest things mortgage professionals see through the Art of Homeownership is database engagement. All mortgage professionals know, their past clients are the greatest opportunities for future business. But you can't just simply send an email out to your clients saying, 'hey, who do you know that wants to buy a home?' You need to generate those referrals by serving, and by adding value. The Art of Homeownership gives you the tools to deliver that, and it allows you to focus on that client experience, it allows you to focus on the relationships with your clients, knowing that your brand is in front of them and you're delivering meaningful information."
To download the whitepaper and learn Zac Cusac's script for post-close calls, click here.