Experts say homebuyers should watch out for looming housing boom peak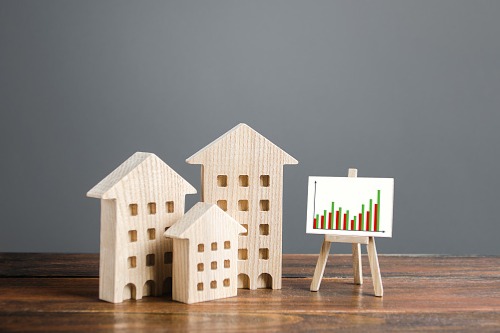 US mortgage rates plunged to another all-time low this week, but real estate experts are encouraging buyers to pause and deliberate before jumping into the housing frenzy.
The 30-year fixed-rate mortgage (FRM) edged down one basis point to a record low of 2.71%, Freddie Mac reported Thursday. This marked the 14th record low Freddie Mac has posted in 2020.
The 15-year FRM and the five-year Treasury-indexed hybrid adjustable-rate mortgage (ARM) also posted declines, averaging 2.26% and 2.86%, respectively.
Don't rush
Falling mortgage rates along with the shortage of homes on the market are prompting many middle-income buyers to grab what they can despite sky-high house prices.
But consumers should reassess the market before rushing into a home purchase decision, according to Ken Johnson, a real estate economist in Florida Atlantic University's College of Business.
"The nation is reaching the peak of its current housing cycle," he said. "I don't expect prices to crater like they did more than a decade ago. Still, you don't want to be the last person to buy at the peak of the market."
Freddie Mac Chief Economist Sam Khater shared the same sentiment.
"Despite persistently low mortgage rates, home sales have hit a wall," Khater said. "While homebuyer appetite remains robust, the scarce inventory has effectively put a limit on how much higher sales can increase. Unfortunately, the record low supply combined with strong demand means home prices are rapidly escalating and eroding the benefits of the low mortgage rate environment."
Home prices have been climbing since 2012 and experts said the end of the run is near. In October, US house prices continued to rise, albeit at a slower pace of 7.5%, according to the Radian Home Price Index.
The still-strong home price growth is what makes real estate an excellent long-term hold, according to Johnson. He said everyone should have their properties in their retirement portfolios, whether it's residential or investments in income-producing properties.
When is the right time to buy?
"If mortgage rates remain low and/or the shortage of homes for sale continues, buying now is the right thing to do because prices likely will rise for the foreseeable future," said Johnson. "But consumers should watch for rising rates and/or an increase in properties for sale, which easily could flatten home prices in short order and lead to another downturn."
Buyers who plan to live in the home for only a few years should also be careful about purchasing near the top of the market, according to Johnson.
Read more: Is it a good idea to buy a home this holiday season? (mpamag.com)
"Given the looming peak, the decision to buy in the short term comes down to how long consumers intend to stay in the homes and what kind of values they're getting," he said. "Those who don't intend to put down roots should consider renting and reinvesting the money they would have spent on owning, such as maintenance, taxes and homeowner association fees."
His last piece of advice: "If you look to buy, bargain aggressively and be willing to walk away. Real estate most definitely is a good investment, but don't just buy now because that's what everybody else is doing."