The broker channel keeps gaining market share – and UWM's Mat Ishbia says it's not done growing yet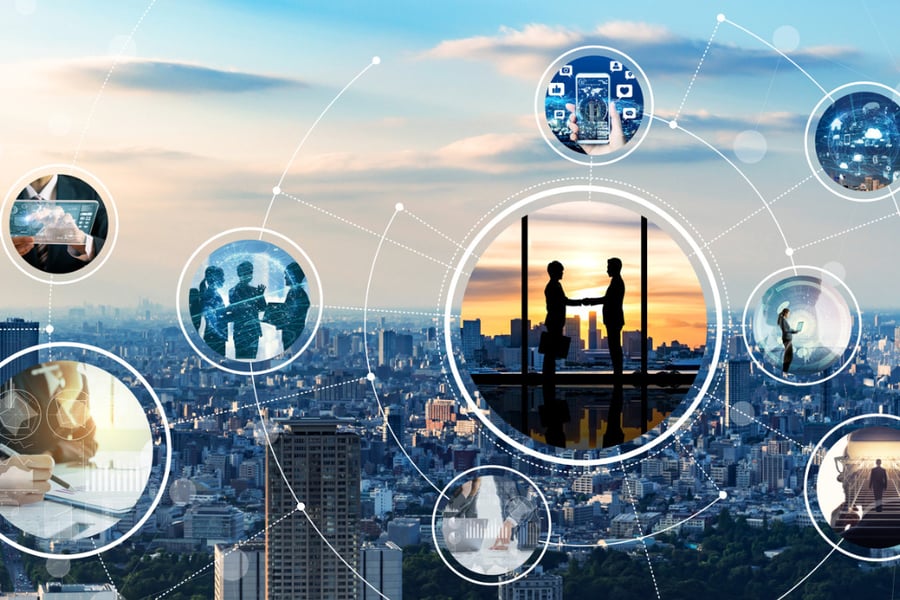 While the "new normal" of the COVID-19 pandemic has changed the way millions of people work and challenged businesses across the country, one industry expert says that the mortgage sector – particularly the broker channel – is still thriving.
"I think the industry's going strong," said Mat Ishbia, president and CEO of United Wholesale Mortgage. "Obviously a lot has changed quickly, from products to guidelines to a lot of different things on the servicing side – but I think the mortgage industry has done a great job holding up and helping the economy come out of this tough time faster. I think there's a lot of sunshine at the end of this road."
Ishbia said that UWM was able to adapt quickly to the new working conditions made necessary by COVID-19.
"It wasn't much of a challenge. We have almost 900 technology team members here, to technology is our strength," he said. "Letting our team members work from home, letting out clients do everything virtually – that's kind of always how we've done business. Getting all of our team members to work from home is a transition that took about a day."
Ishbia was also optimistic about the growth of the broker channel, which has been steadily gaining back market share in recent years.
"I think the broker channel is resurging because it's the best place for a loan officer to work," he said. "Brokers have access to multiple lenders with multiple products and multiple price points; retail originators don't. That disparity has never been more apparent than today. If you're working retail and their turn time is 15 days, you deal with it or you quit. A broker has access to multiple lenders. If my pricing is not good, you send it to Caliber Home Loans. If Caliber's technology sucks, you don't use them.
"Originators are fed up with dealing with a lender where you have no options – and the broker channel is so strong now because it gives them options," he added. "If UWM is struggling in, say, 2027, you don't have to use us that year. If you're retail and your lender is having a tough year, you have to deal with it or quit."
Ishbia said that part of the reason brokers are resurging is that large wholesale lenders are helping them even the odds.
"Historically, brokers couldn't compete on technology and marketing," he said. "Well, we're helping them with those things – and if they do well with those things, there's no chance they can't beat a retail lender. We leveled the playing field from a technology and process perspective, and marketing."
With the marketing and technology of wholesale lenders like UWM behind them, brokers can clearly demonstrate their advantages to the borrower, Ishbia said.
"If I can put them on an equal playing field and help people find out about them, of course you're going to go to a broker," he said. "The big retail lenders hope you don't find out brokers, because brokers can give you a better deal. If we as a wholesale lender can level the playing field when it comes to marketing and technology, people are going to go with brokers."
The numbers bear that out, Ishbia said.
"We did $108 billion (in loan volume) last year, and we'll probably get close to $200 billion this year, even with COVID-19," he said. "Everyone's leaving the retail channel. A lot of mortgage publications don't talk about it, but that's what's happening. Sixty to 100 businesses a month are leaving retail for the broker channel – and that's just the ones that call us and saying, 'Hey, we want to become a broker, can you help?' And the other wholesale lenders are doing great, as well. If it's best for the end user, it's going to grow. That's just a fact."