United Wholesale Mortgage hits the big stage with its first commercial, championing the local mortgage broker and sending a message to its competitor: game on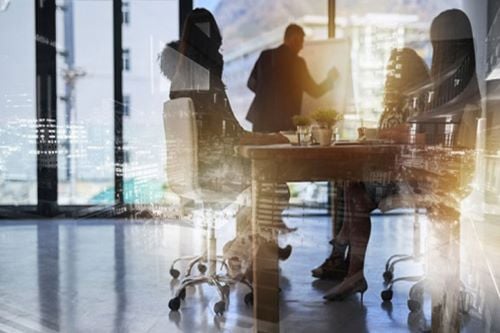 United Wholesale Mortgage (UWM) is showing its first-ever commercial this Sunday during the Super Bowl. Airing during pre-game and at half-time, this ad was created to show people everywhere that independent mortgage brokers are the best choice for consumers.
UWM President and CEO Mat Ishbia said that they've been considering a Super Bowl ad for years, simply because it's the one place where consumers are not only watching commercials but highly engaged in the commercials. After coming off a great year or mortgage broker growth in 2019, he felt momentum was on their side.
"We thought this was a great way to communicate the message and educate consumers in a fun, playful way about how brokers are best," he said. "Tens of millions of people are going to watch the Super Bowl; [I thought] let's do it there and help our brokers grow their business even more."
The commercial highlights FindAMortgageBroker.com, which is a website where people can learn more about why brokers are better and that lets them search for one in their neighborhood.
"It was obviously very expensive, but it's money well spent because it shows our undeniable focus of helping mortgage brokers succeed," Ishbia said. "It's truly a positive for everybody in America and every mortgage broker, whether they work with UWM or not. We're truly trying to do the right thing: help others without any expectation of anything in return, and good things happen."
Ishbia said that the start of 2020 is the right time to capitalize on the growth of the mortgage broker channel and bring more attention to the movement of the 40,000 brokers who are working as a team to educate consumers. UWM hopes that this commercial will provide a spark that not only gets the word out to consumers and lets all mortgage professionals know that brokers are ready to compete.
The message to the public is clear: the quick and fast mortgage route isn't always what it's cracked up to be and using a local mortgage broker is the best option for consumers with regard to for their time and wallet. Ishbia said there's also a message to brokers across America: UWM has their back.
"Being proud of being a mortgage broker is something that we're hoping all the loan officers in America feel," he said. "Hopefully consumers call, and the findamortgagebroker.com website's going to get blown up with a lot of people hitting that site, and that's going to help brokers across America. We're really, really proud of that."
UWM's parent company, United Shore, also has a 30-second spot during the Super Bowl, focused on hiring new team members. The goal is to hire 2,500-3,000 new team members in 2020 to support the growth of the wholesale mortgage channel.