In a renewed push for market share, lender is hiring and training young talent before drafting them into specific departments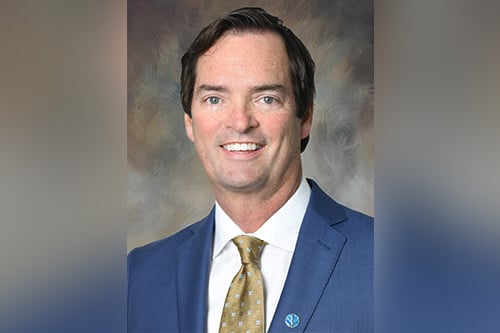 Angel Oak Mortgage Solutions (Angel Oak) is going on a hiring spree. In the past 60 days the non-QM lender has added well over 100 new positions, mostly in operations, to support its ambitious growth targets for 2021. Like many lenders, they've made underwriting hires as the whole industry struggles with long turn times. More uniquely, though, about 20% of their new hires have no mortgage experience at all.
"These operations trainees are a class of generally 20-somethings who might not be in their first job out of college, but have never been in the mortgage business," explained Tom Hutchens (pictured), Angel Oak's executive VP of production. "We're teaching them all the aspects of the mortgage business and then putting them in an area that fits their skillset and their short-term desires. We feel that in the long term, they're going to be great adds. Our focus, going forward, is going to be bringing these operations trainees onboard on a monthly basis throughout 2021."
Hutchens explained this push as being driven, at least in part, by a need to inject some youth into the industry. He believes it's a priority for the future of mortgage to make an investment in young talent rather than rely on a steadily aging workforce. It's an investment that is not without challenges, however. These young people might not necessarily be the 'plug and play' hires someone with 10 years of experience might be, but Hutchens and his team are playing the long game and these young operations trainees are a core part of that.
Many of these hires, Hutchens explained, are coming from the service industries that have been hit so hard by COVID-19. While Angel Oak had positive experiences before hiring former restaurant and customer service workers, Hutchens is now noticing how many of the customer-facing and efficiency-related skills from working in these service businesses translate well into the mortgage industry.
These operations trainees begin with basic training, where they learn the fundamentals of mortgage, compliance, Angel Oak's model, and the work done in various departments. Then the company has a 'draft' as different departments select trainees based on their aptitudes, desires, and early impressions. Those trainees then specialize in that department's work.
Read more: How will Biden's infrastructure plan change commercial real estate?
Hutchens believes that he's creating a stable platform for these young employees to grow. Many millennial and Gen Z employees have emphasized stability as a core desire in their future employment. He explained that given non-QM's orientation towards purchase, these new hires will be spared most rate-driven boom and bust cycles.
"This is a growing segment of the business that's not growing in a cycle fueled by temporary interest rate conditions," Hutchens said. "This is fueled by the sheer number of borrowers that fall outside of the pretty narrow agency loan box.
"We believe that non-QM is 10% of the origination market. We're nowhere near that now, but we're getting set to grow significantly."