Property developer sees huge opportunity in new infrastructure projects for smaller cities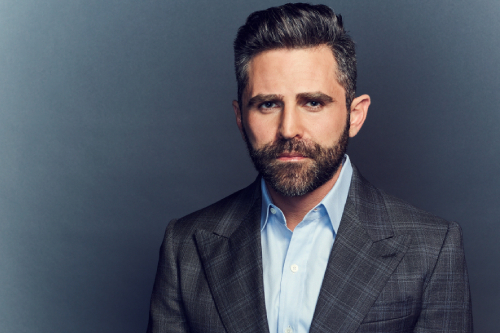 While policy wasn't necessarily the cornerstone of November's election, Joe Biden did promise a sweeping program of infrastructure spending. His promised plan would revitalize American infrastructure, from roads to internet access, as well as providing "every American city with 100,000 or more residents with high-quality, zero-emissions public transportation options." Now with victories in Georgia giving Democrats control of the senate, it seems quite likely that this plan will go forward.
But what will overhauling American infrastructure and introducing rapid transit into small cities mean for commercial real estate? We've already seen smaller markets become more attractive for residents and employers, able to move thanks to work from home infrastructure. Will better road, rail, and transit systems cement their resurgence? While it may be too early to know for certain, one commercial property developer is already planning accordingly.
"I think it's going to be incredible," said Ari Rastegar (pictured), founder and CEO of the Rastegar Property Company. "We have been needing infrastructure renovation as a country, desperately for almost 20 years… As commercial development expands and people start moving out of coastal cities to smaller metros, those small cities are going to have to take that very seriously. I think the Biden administration knows that and they're going to really create an incentive for great growing cities like the Phoenix, Nashville and Austin areas to improve their infrastructure because of the mass exodus away from the coasts."
Read more: What will $126 billion in distressed asset sales mean for CRE?
It's Rastegar's view that the suburban and ex-urban flight we saw in the past year will be compounded and supported by new infrastructure projects. He expects that improved infrastructure will further incentivize commercial real estate developers to invest in these smaller cities, especially when more workplaces reopen.
While the rise of telecommuting has some people debating the necessity of rapid transit systems ferrying people to work, Rastegar believes that noticeable productivity losses since working from home becoming so widespread will likely force offices to reopen. He's already planning for this return-to-work environment with a two-storey development in Austin built with HEPA filters and touchless entry. He thinks that as COVID numbers eventually drop, public transit programs will play a crucial role in the survival and success of new office developments.
In Rastegar's primary market, Austin, Texas, there's already a renewed infrastructure push that will likely enjoy additional support from the Biden administration. Proposition A, which passed in the November election, will build a comprehensive transit plan for the city. Rastegar is already planning a development in Austin's South Congress neighbourhood that will fit closely with a planned light rail station. Rastegar also believes that smaller cities like Austin will be able to use Biden's infrastructure plan to cement their newfound popularity.
Read more: Which CRE sectors will struggle and which will thrive in 2021
While so much of the residential mortgage industry's success in the past year has come in small cities and bedroom communities, Rastegar believes that wider infrastructure spending will bring some of that success over to the commercial side. To him, it's a chance for commercial mortgage professionals to realign their thinking away from major cities and towards these smaller metros.
"Commercial mortgage pros need to communicate with their clients, make them aware these infrastructure changes are coming and share the exuberance," Rastegar said. "We have an administration that is going to make this happen which is going to make their clients much more comfortable purchasing buildings in areas where infrastructure is going to change."