Originator opens first major office outside of Chicago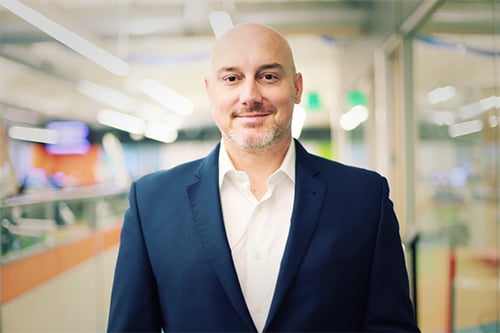 Private equity-backed originator Interfirst Mortgage has opened a new strategic hub in Charlotte, NC to serve as the second headquarters for the company's wholesale business.
Interfirst has also hired 18-year mortgage industry veteran Casey Nunn (pictured) as vice president of its national sales group. Nunn will build a team of experienced account executives to support the firm's wholesale operations in the Charlotte HQ.
According to its release, Interfirst recruited 20 new account executives last year and is in the process of onboarding an additional 180-200 team members in 2021.
"We are already off to a fast start, and I look forward to building the team here in Charlotte to include a leading group of high-quality, experienced account executives," Nunn said. "Charlotte's strong talent pool of mortgage professionals makes it the ideal place to open a new hub and facilitate Interfirst's next level of wholesale growth."
Before joining Interfirst, Nunn served as managing director and wholesale partner success, site leader at Home Point Financial. Prior to that, he was divisional vice president of national sales and account executive at Quicken Loans. He has also held various loan agent and consultant roles at GMAC Mortgage and LSI Mortgage Plus.
"Casey's leadership and industry experience will support our ability to rapidly onboard a team of seasoned account executives who still see the mortgage industry as a relationship-driven business," said Mark Freedle, executive vice president of production. "Our broker-centric approach offers the technology, competitive products, pricing and service to help our broker partners build and grow successful and sustainable businesses. As we open our first major office outside of Chicago and continue to scale our wholesale business, it's critical that we have a proven leader like Casey at the helm."
"I'm excited to be joining Interfirst in this period of growth and having the opportunity to contribute to the company's overall mission of streamlining the customer experience," Nunn said.