Two years into the pandemic, a number of markets are still at-risk for possible foreclosure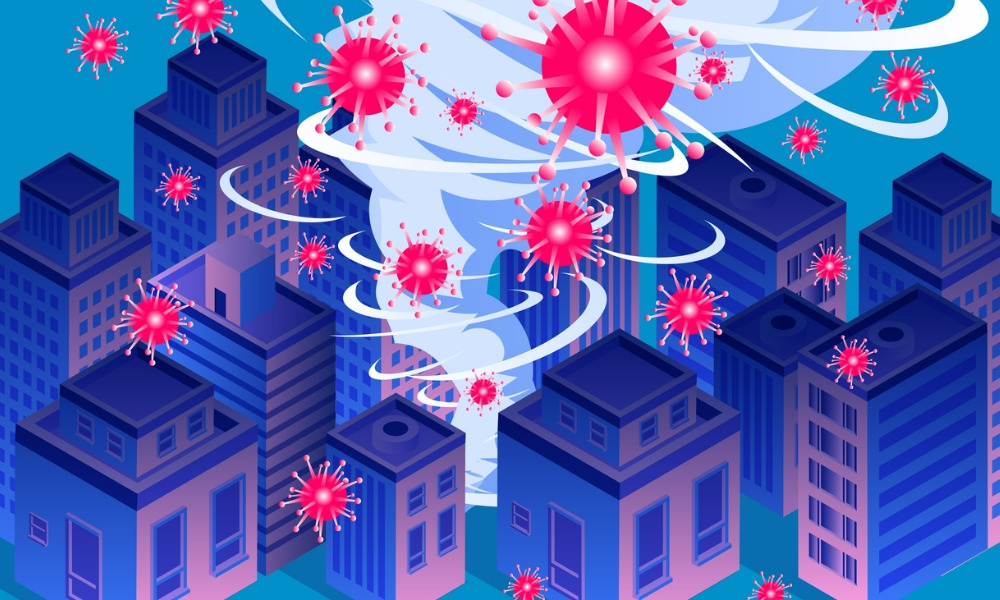 Property analytics firm ATTOM has revealed that New Jersey, Illinois and Delaware had the highest concentrations of the most at-risk markets across the country, according to its Q3 2021 Special Coronavirus Report.
New Jersey, Illinois and Delaware housed 26 of the 50 counties that are most vulnerable to the potential housing-related impacts of the pandemic. They included eight counties in the Chicago metropolitan area, six near New York City, along with two of Delaware's three counties.
Read next: City's housing market health correlates to economic resilience to COVID-19 – report
Counties were considered more or less at-risk based on its housing affordability, underwater mortgages, and possible foreclosure. All 570 counties in the United States were ranked from lowest to highest based on a combination of these three categories.
The rest of the top 50 most at-risk are sprawled across East Coast states, while the only western counties included were Shasta County and Humboldt Country in California.
Meanwhile, counties that are least vulnerable are concentrated in the South and Midwest.
"The Q3 patterns emerged as the national housing market remained super-heated, continuing its decade-long boom, even as other major sectors of the economy only gradually rebounded from damage caused by the pandemic in early 2020," the statement read. "Median single-family home prices continued soaring more than 10% on an annual basis across much of the country during Q3 of this year, as homeowner equity kept improving."
Read more: The 5 best counties in California for buying an affordable home
Although there are signs of a possible slowdown such as declining home affordability, slumping investor profiles and rising inflation, the growing economy is expected to offset these.
"It's important to stress that this doesn't mean that any one area faces imminent danger, especially given how well the housing market has avoided major problems during the pandemic," said Todd Teta, chief product officer at ATTOM. "Rather, some are more at risk than others."