We reveal the counties in California with the cheapest housing markets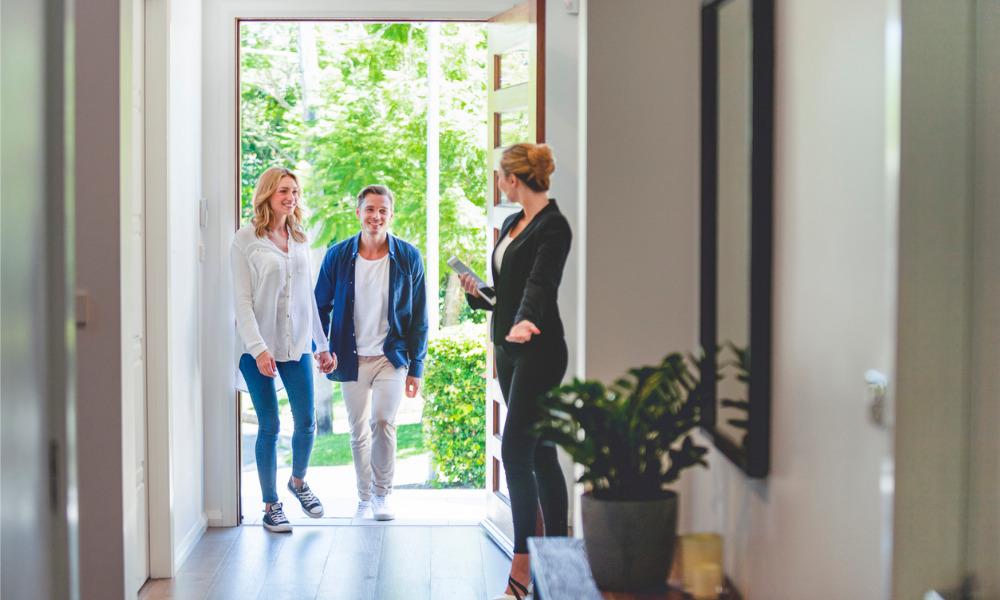 California's real estate market is starkly different than the rest of the country. At the state level, home listing prices are more than twice the national median while cost of living is extremely high.
Still, it is possible for hopeful homeowners to find counties with affordable homes and reasonable costs of living.
We have identified five counties in the Golden State with affordable home listing prices and median incomes that can support the cost of living and monthly mortgage payments.
Read more: Where do homeowners have the most left after mortgage payments?
Measuring housing affordability in California
Numerous factors influence housing affordability in any given location, but median home costs and household salaries play a huge part, according to the US Department of Housing and Urban Development (HUD).
Additionally, HUD defines households that use more than 30% of their monthly income for housing expenses as "cost-burdened".
"These homeowners may find it difficult affording necessities such as food, clothing, and transportation," says the agency.
However, mortgage payments in California cities typically take 50% or more of the statewide median income of $75,240, according to US Census Bureau's latest report.
Aside from home prices, cost of living in the state continuously rises because "housing costs in California are outstripping growth in incomes," says GOBankingRates. "Exorbitant home prices can make the cost of living higher, but so can stagnating wages."
As such, we examined housing and affordability data at the county level and identified promising locations for homebuyers.
Monthly mortgage payment in these locales are lower than the 30% cost-burdened threshold. Moreover, you can find job opportunities and decent accessibility to workplaces in these areas.
Note that the typical housing prices per county are based on Zillow's Home Value Index (ZHVI). These figures are for comparative purposes only and you're likely to get a different quote based on your chosen city.
Cost of living index
This list includes the cost of living index (COL) per county based on estimates by BestPlaces, an online resource for US demographic data.
The COL is a numerical estimate of how expensive a place is when compared to the national average, and is assigned a based score of 100%.
To illustrate this, California has a statewide COL of 150, which means that living there is 50% more expensive than the rest of the country. California is second only to Hawaii with a COL of 170.
However, the counties on this list have much lower COL indices primarily due to cheaper housing, grocery, utility, and transport costs.
Here are the five most affordable places to live and buy a home in California.
Read more: The 10 best states for buying an affordable new home
Modoc County
Typical home value: $142,383
Median household income: $45,507
COL: 88.3
Mean travel time to work: 16 minutes
With a population of just around 9,700, Modoc County is a quiet and spacious place to live in California.
There is nothing much for you if you are after nightlife and entertainment, but the county's residential areas are highly accessible to offices, schools, and spaces for outdoor activities.
Modoc County also have several public schools that can be accessed within five to 15 minutes by car from most locations, making it suitable for families with children. These include the Douglas City and Surprise Valley elementary schools.
Regarding housing costs, homeowners with a mortgage typically pay $1,149 per month. This is 29% lower than the national median of $1,610, according to the Bureau of Census.
Additionally, the cost of living is 62% cheaper than California's average, and this is primarily due to affordable transport and utility rates.
The cheapest homes in Modoc County can be found in Cedarville, Adin, and California Pines with prices around $110,000 to $130,000.
Lassen County
Typical home value: $193,931
Median household income: $56,352
COL: 90.8
Mean travel time to work: 20 minutes
With a mix of rural and sparse suburban towns, Lassen County is good for homebuyers who want a quiet neighborhood with accessible amenities.
Formerly a mining and logging area, the county's economy is now primarily driven by one federal and two state prisons. Job opportunities are mostly concentrated in the county seat Susanville, where you can find half of Lassen's total population of 35,000.
However, the median home price in Susanville is $184,000, which is at the expensive end of the spectrum. Still, this is much cheaper than California's median of $505,000.
The lowest listing prices can be found in Litchfield and Westwood. The average single-family residence price in these suburban towns is $115,300 and you typically have to pay less than $1,400 for mortgage repayments.
Utility and healthcare costs in Lassen County are slightly higher than the rest of the Golden State but the overall COL is still 10% cheaper due to affordable grocery, transport, and housing prices.
Read more: California Association of Realtors says more Californians can afford homes
Siskiyou County
Typical home value: $235,416
Median household income: $45,241
COL: 91.7
Mean travel time to work: 18 minutes
Situated at the northernmost part of California, Siskiyou County has scenic vistas and a highly diverse geography, from the peaks of Mount Shasta to the plains of McCloud River.
It is also the most populous county on this list with 44,900 residents. However, Yreka, the county seat, and its busiest suburbs are still sparsely populated with just 7 people per square mile.
This makes Siskiyou County ideal for homebuyers who seek a discreet neighborhood that's closer to nature. You can still easily access workplaces in more populated towns using the county's intercity buses and Amtrak trains.
Similar to Modoc County, cheap grocery, utility, and transport costs are significantly lower in Siskiyou, making overall COL cheaper by 58% than the rest of California.
Households also spend about $1,330 per month on mortgage payments, about 17% cheaper than the national median. The lowest home prices can be found in Yreka and Granada.
Colusa County
Typical home value: $265,006
Median household income: $59,401
COL: 101.1
Mean travel time to work: 26 minutes
While Colusa County's COL is slightly higher than the nationwide average by 1.1%, it's still 48% cheaper than living in California's major metropolitan areas.
Situated at the Central Valley region, the primary economic activities in Colusa County are agriculture, fishery, and forestry – followed closely by manufacturing and retail trade.
Tourism in forested zones is also an economic driver, given that the region is home to several national protected areas like the Delevan National Wildlife Refuge and part of the Mendocino National Forest.
For instance, the US Forest Service regularly hires new forestry recreation technicians and visitor services information officers.
Regarding crime and safety, Colusa County has the safest neighborhoods on this list. Most violent and property crimes rates in the county are significantly lower than the nationwide average, except for burglary which is 7.9% higher.
If you want to live in an affordable suburban neighborhood, you might want to consider getting a house in Colusa City. However, the cheaper listings can be found in the more rural towns of Maxwell, Lodoga, and Princeton.
Read more: California housing market remains solid with sales, price gains
Sierra County
Typical home value: $267,922
Median household income: $52,148
COL: 97.4
Mean travel time to work: 31 minutes
If you're really after peaceful and quiet surroundings, you should consider buying a home in Sierra County. With just about 3,200 residents, it is one of the least populated county in California and second only to Alpine County.
The trade-off is that public transport options are limited to vans run by senior citizen agencies in the area, according to the region's transportation plan. You'll depend on your own car for moving around and getting to work most of the time.
Among the five counties on this list, Sierra County's listing prices have exhibited the highest price growth of 9.5% from July 2020 to July 2021. This is likely related to housing supply, since there are only about 2,400 housing units and a 75% occupancy rate in the region, according to 2019 census data.
Homeowners with a mortgage currently spend $1,525 per month on housing costs in Sierra County. Grocery and transport expenses are on par as national averages but utility costs are 13% higher.