It ain't pretty, but it's not all gloom and doom either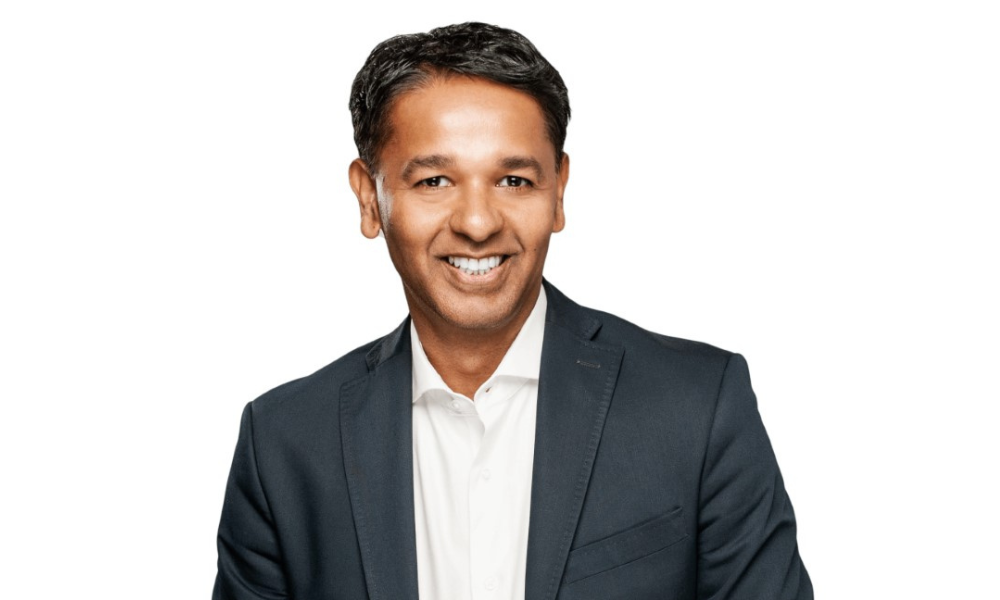 In times of uncertainty such as that currently gripping the housing market, one increasingly looks to those who have had a trial by fire from past crises – namely the Great Recession of 2008 – to provide sober analysis about navigating through choppy waters.
And so one turns to Shashank Shekhar (pictured), who actually launched his business in that worst year for financial markets in 2008. Today, his company, InstaMortgage is one of the fastest-growing mortgage companies in the US and the fastest-growing private company in Silicon Valley. In 2017 and 2021, InstaMortgage (aka Arcus Lending) was named to the 500 list of the fastest-growing private companies in the US. Shekhar was named 2022 Entrepreneur of the Year and a winner of the Stevie Awards.
Adding stress to an anxiety-inducing situation is the manner in which the news cycle affects the market almost on a daily basis, he told Mortgage Professional America during a telephone interview. There's a bull market with gains and a bear market with losses. To hear Shekhar tell it, the market is acting more like buffalo – scrambling for cover at the slightest mention of inflation.
"The market is almost moving based on the news cycle for that day," he said. "Anything related to inflation – any news that says inflation could be higher – tends to move the mortgage rate higher, and any news that inflation has moderated or gas has gone down tends to push the mortgage rates lower. So it's a day-to-day cycle that we're living in even though, at a broader level, the rates haven't really moved much the last four months. I expect rates to stay within this range for the next six to eight months. Once inflation softens a little bit, at some point in time it has to give in."
Read more: InstaMortgage merges with California brokerage All Cal Financial
But don't expect a quick turnaround: "Taming inflation has always been a challenge for the Fed," Shekhar said. "Any time inflation has gone up, it has taken months, even sometimes a couple of years, to bring it down."
Given the breadth of his experience, Shekhar has become something of an influencer in the industry. He hosts a podcast titled Shashank Redemption, from which he discusses entrepreneurship, technology and life skills with various guests. He's also an Amazon.com best-selling author with widely acclaimed books – "First Time Home Buying 101", "Real Estate Unleashed" and the latest #1 best-seller "My First Home."
As if those weren't enough, his blog (MortgageBlog.com) was named one of the top 30 mortgage blogs in the world by Feedspot. Shashank also writes for Inc., Forbes and other publications, and is frequently quoted by national media for his mortgage expertise. He is an official member of the Forbes Finance Council and a member of the editorial board at Bankrate.
And in September 2020, Shashank led his team to create Rachel, the world's first digital human in the mortgage industry – the Alexa or Siri for the industry, if you will.
But back to his prognostication. Bottom line: Don't expect rates to drop to the historically low levels they were before inflation set in: "I don't think we're going to see under 3% mortgage fixed rates anytime soon," Shekhar said. "Can we drop another half percent? Can we go just under 5%, which we haven't seen in the last seven or eight months? There is a potential to get there, maybe mid next year. There might even be a couple of weeks in between. We might get a couple of months of very soft inflation numbers."
Read next: What played a big role in InstaMortgage-Finicity tech integration?
Listening to Shekhar's insights, those believing a crash will happen are quickly disabused of the notion: "On the housing side, inventory did shoot up during the summer. In June and July, it seemed everyone was trying to list their home, everybody is cutting the price and suddenly came August – it could be because it's back to school season, whatever it is – and the listings haven't really come up at the same pace as we saw in June and July. We'll end the year with about 6,000 homes listed for sale, which is still significantly lower than it was in June and July – about 3,000 or 4,000 homes slower. I will say housing is probably seeing more of a soft landing than a crash like a lot of people thought."
He referenced one client who had 28 offers on a home. "So it's not like it's all gloom and doom within the housing industry at all," Shekhar said. "Prices have softened."