CEO describes the positive process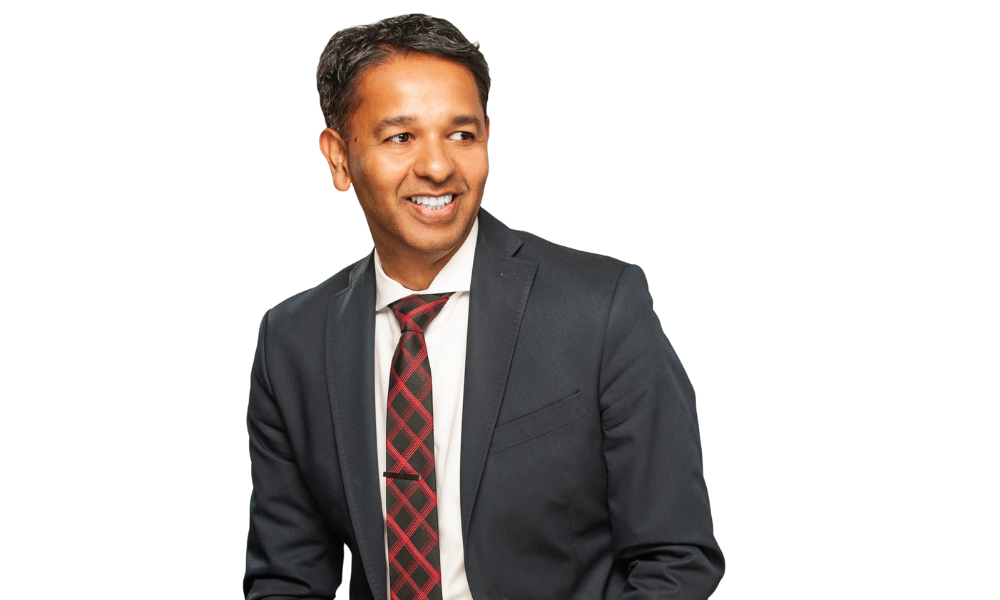 InstaMortgage's adoption of Finicity's Mortgage Verification Services cloud-based technology took about six months, from shopping around for the best provider, to negotiations, inking a deal and then completing the integration itself.
InstaMortgage founder and CEO Shashank Shekhar (pictured) said his company has done many other integrations, but this one may have been the most critical for his company. The digital mortgage lender adopted Finicity technology that helps it instantly verify financial information to confirm a borrower's asset, income and employment status during the lending process.
"It wasn't our first rodeo for sure, but verifying assets, income and employment is very critical," Shekhar said. "It's very security sensitive as we realized."
Read more: Top Mortgage Workplaces 2020: Arcus Lending
InstaMortgage, founded as Arcus Lending in 2008, rebranded with its current name in 2021. The company is based in San Jose, Calif. and employs more than 110 people. Mastercard-owned Finicity, headquartered in Salt Lake City, UT, was acquired by Mastercard in 2020 for $825 million. Its technology provides real-time access to financial data and insights.
Security first
According to Shekhar, Finicity's technology plays a relatively small part in the total loan or application process. But InstaMortgage staff worked extremely hard on the integration, even before the actual process began.
First, InstaMortgage had two products to consider: one that helps verify assets, and the other for income and employment. InstaMortgage chose both (as part of a monthly subscription).
Finicity was adept at integration, Shekhar said. Security tests came before the actual implementation process got started, however, throwing a few wrinkles into the process.
"The first thing that Finicity did was test our systems because they are mandated by law. This is very sensitive information from a client's perspective, because [the integrated system] is trying to verify bank statements and employment and income," Shekhar said. "They had to test our system to see if there were any loopholes in terms of cybersecurity, or just security gaps we might have."
After the test, Finicity submitted a report indicating that InstaMortgage had to upgrade a few things.
"We worked on it, we fixed it, and only then Finicity's legal and compliance team gave a go-ahead in terms of talking about implementation," he said. "Anyone considering implementing something like that, that's a very important part of the process if you're not able to fix those security gaps."
Options
There are also plenty of routine processes as part of the technology integration process. Once security issues were resolved, InstaMortgage decided, for example, at what stage of the loan process to integrate Finicity's technology. The decision: at the point when a borrower comes onto the InstaMortgage app and has answered some basic questions. Customers are asked whether they want to automatically verify assets or enter them manually. Choice is key.
"We don't force our borrows to pick the Finicity integration, or instant verification of assets if they don't want to," Shekhar said.
Toward the end of that six-month period, InstaMortgage conducted a demo test with a dummy account. After that, testing proceeded in a live environment with actual borrowers. That test phase continues now that the integration is live, he said.
Easy, difficult, useful, virtual
Looking back, the integration process was fairly easy overall, Shekhar said. Still, he singles out the first part – the security assessment – as something that was challenging (but ultimately beneficial).
"It was so useful that we want that to be part of our annual security testing … moving forward," Shekhar said. "But it was difficult, in the sense that we had to figure out solutions to problems that we didn't even know existed at that point and time." The security assessment was the longest stage of the process, he said, with "six to eight weeks for us to figure out a solution and then present the report back to [Finicity] that we fixed it, and they ran the test again."
He added: "Those gaps have been filled."
Shekhar said InstaMortgage may even do more stringent security testing every few months, "as we end up getting bigger than where we are right now."
Read next: Finicity launches new VOIE solution for lenders
From start to finish, the sales and integration process was all virtual, Shekhar recalled. He wasn't sure if the ongoing coronavirus pandemic shaped the lack of in-person meetings, but said they weren't needed anyway.
"I for one never though that if I met them in person, that this would have been easier," Shekhar said.
One other lesson he learned: if you plan for a technology integration to take three months, add a few months more as a buffer.
"If you have a technology implementation of this scale or this critical, then always add three months to your ETA," Shekhar said. "The same pattern is that you think it is fairly easy and you can get it done… and you end up realizing that "live" ends up three months longer than what you thought initially. Planning timelines with a lot of cushion built into [them] is a big factor when it comes to technology implementation."