The recovery may take longer than many expect, one expert says – and the housing market may see some fundamental changes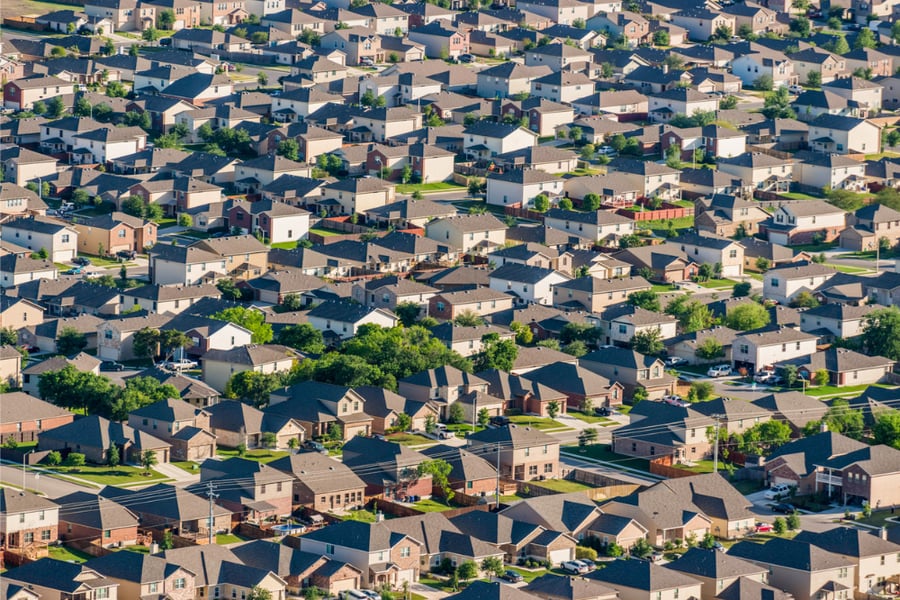 A recent study by Apartment List found that a significant share of Americans – three in 10 at last count – haven't been able to make their housing payment on time amid the economic impacts of the COVID-19 outbreak. With states starting to reopen and mortgage rates hovering near all-time lows, however, some feel the worst may be over. But one expert warns that the road to recovery might be longer than expected.
Chris Salviati, housing economist for Apartment List and co-author of the study, pointed out that 37% of renters were worried that they would face eviction in the next six months, while 26% of homeowners worried about foreclosure.
"It's certainly the case that the actual number of evictions that take place are nowhere near that 37% of renters or 26% of homeowners," Salviati told MPA. "These numbers do seem pretty troubling to me, though. How many of these folks will actually find themselves in that situation is obviously a different question. But it speaks to the severe hardship that a lot of these folks are finding themselves in right now financially, and the fact that it's likely something that's going to be ongoing for a lot of these folks. It's not going to be, 'These shelter-in-place orders lift and everything gets back to normal.' I do think the recovery here is going to be more protracted than what people maybe hoped or expected at the beginning of all this."
The broader economic impacts of the pandemic could shift the focus of prospective home buyers, causing them to either downsize or delay buying altogether, Salviati said.
"I think what we might see is a lot of folks doing downgrade moves," he said. "People who are in a different financial situation now than they were when this started might be looking for more affordable housing. We also might see people moving back in with family or a larger group of roommates. In times like this, you generally see that the rate of household formation slows down. Those things generally add a bit of softness to the housing market.
"One thing that may play out here is that a lot of this softness may be more pronounced at the higher end of the market," he added. "When you're talking about luxury homes, there may be less demand for that type of housing, and more affordable housing may see even tighter demand – which had already been an issue before. The affordable housing market was already quite tight on the rental and for-sale side. This may exacerbate that trend a bit."
One group looking for affordable homes may retreat from the market, however.
"Millennials had really started to buy homes at a higher rate in the past year or two. That may take a hit," Salviati said. "You may see some folks that were getting ready to buy a home delaying that decision now."
The pandemic may not only affect who's buying homes, but where they're buying them.
"This time is kind of functioning as a giant experiment for remote work. So anyone who's lucky enough to be able to work remotely right now is generally doing that," Salviati said. "Folks seem to be finding that the experiment can be a successful one, both on the employer and the employee side. If employers find that workers can still be productive working from home, they may start to question if they really need to spend all this money on expensive downtown office space. At the same time, employees may be asking if they need to spend all this money on housing just to be close to the office. Both Facebook and Twitter have announced that they expect this to be a more permanent shift, not just a temporary measure related to the pandemic. If that's something that becomes widespread, then that could be a pretty big shift to the housing market. It's always been the case that labor and housing markets have been pretty closely intertwined. If you sever that tie – even if it's only for a certain class of workers – then that could have pretty broad implications for where folks choose to live."
Salviati said that Apartment List has started to analyze its search data for geographic trends.
"We're not really seeing too many shifts in that yet, so I think this is something that will be a longer-term trend, something that will play out over the horizon," he said. "But it's definitely something we've got our eyes on pretty closely."