The SEC says the bank's advisors gave vulnerable clients lousy investment advice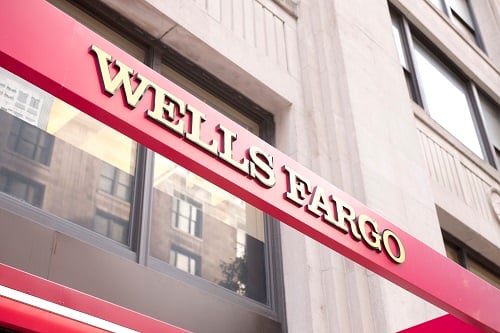 The fines keep on coming for Wells Fargo. The beleaguered banking giant has now been ordered by the Securities and Exchange Commission to pay $35 million in compensation for giving its clients lousy investment advice.
According to the SEC, Wells Fargo Clearing Services and Wells Fargo Advisors Financial Network failed to reasonably supervise investment advisors and registered representatives.
Some of these advisors recommended single-inverse exchange-traded fund investments to retail investors. When single-inverse ETFs are held for longer than a day – particularly in volatile markets – they can cause investors large and unexpected losses, according to the SEC. the regulator found that Wells Fargo's policies and procedures "were not reasonably designed to prevent and detect unsuitable recommendations of single-inverse ETFs." The SEC also found that the bank failed to adequately train its employees about single-inverse ETFs or supervise those employees' recommendations of the product. According to the SEC, some Wells Fargo brokers and advisors "did not fully understand the risk of losses these complex products posed when held long term."
As a result, many Wells Fargo advisors recommended that their clients buy and hold single-inverse ETFs for months or even years. Many of those clients were senior citizens with limited incomes, the SEC said.
"Firms must maintain effective compliance and supervisory programs to ensure that the securities they recommend are suitable for their clients," said Antonia Chion, associate director of the SEC Enforcement Division. "As a result of Wells Fargo's failure to meet these important obligations, some of its employees recommended complex instruments to retail investors who did not understand the risks involved."
Wells Fargo has gotten a spate of bad news lately as a result of its ongoing scandals. In January, former CEO John Stumpf was fined $17.5 million and banned from the banking industry for his role in the bank's fake-accounts scandal. Last month, the bank itself was hit with a $3 billion penalty for the scandal.