Employees claim the bank has largely dismissed their concerns about the COVID-19 outbreak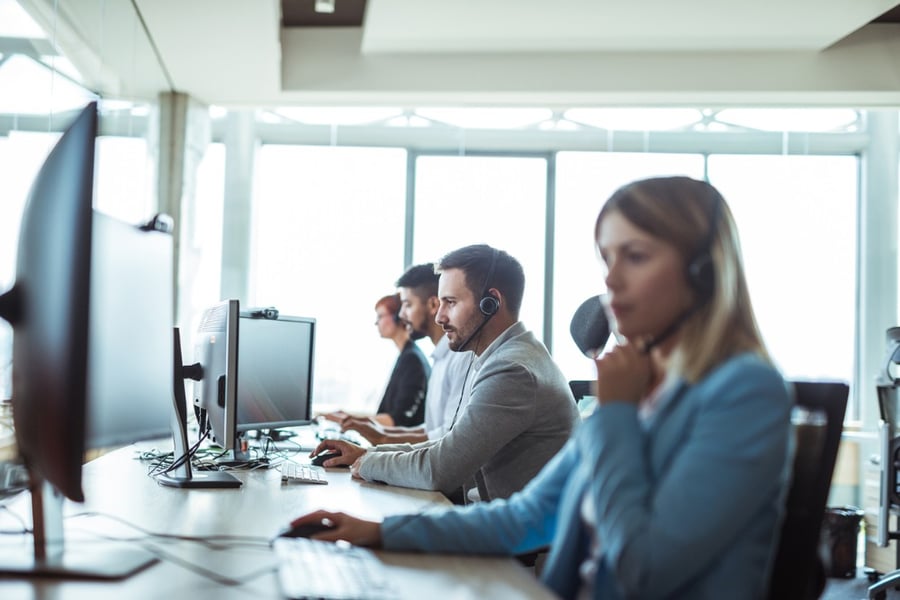 As the coronavirus outbreak leads more and more governments to issue "stay-at-home" orders, Wells Fargo has labeled its call-center workers "essential employees" and is requiring them to come to work.
On March 17, several California counties issued shelter-in-place orders that directed all non-essential employees to stay at home in order to stem the progress of the coronavirus outbreak. The same day, Wells Fargo's head of consumer lending, Mary Mack, sent an email to employees instructing them to come to work, according to a VICE report. The email said that "branch, contact center, and operations center employees are considered 'essential' and exempt from the counties' orders."
Banks have qualified under several states' definition of "essential services" — but Wells Fargo employees who work at call centers have questioned whether their jobs should be included. Many of the employees who spoke to VICE told the publication that they feared that they might be exposing themselves to COVID-19 at the crowded call centers.
"They refuse to let anyone work from home in our department," once call-center employee — who requested anonymity for fear of reprisal — told VICE. "I have about 250 people on my floor. I'm terrified that I am going to get COVID-19 because of their greed."
Call-center workers are some of the lowest-paid employees at Wells Fargo, according to VICE.
Employees told the publication that when they expressed their concerns to supervisors or human resources, they received responses that were dismissive of the seriousness of the outbreak.
A company spokesperson told VICE that Wells Fargo that it is allowing as many as possible to work from home.
"However, not all jobs can be done from home," the spokesperson said.
The company also said that it had implemented improved cleaning efforts and is taking other steps to keep employees safe. However, several employees told VICE that the bank's claims were untrue.
"We sit within three to five feet of each other with low walls separating," one employee told VICE. "'Enhanced cleaning' does not appear to be in effect. Many of us have remarked that we see cleaning services less than usual."
Wells Fargo said that employees who are worried about the virus are "free to use their PTO if they feel unable to work." Mack said that employees could take additional unpaid time off without penalty, VICE reported.