Apprise's technology is designed to accelerate the appraisal preparation process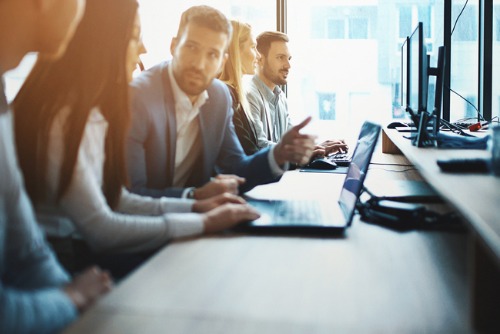 Walker & Dunlop has joined forces with real estate tech firm GeoPhy to launch Apprise, a new appraisal company that offers shorter underwriting and appraisal processing.
With GeoPhy's data science and analytics technology, Apprise will employ machine learning to provide a more transparent FIRREA-compliant multifamily appraisal delivered in as fast as five days. The new company aims to put information in owners' and operators' hands sooner, enabling them to make more informed decisions on acquisition, financing, and equity investments.
"What sets Apprise apart from the competition is that our technology is designed to accelerate 80% of the appraisal preparation process," said Teun van den Dries, founder and CEO of GeoPhy. "This automation eliminates the issue of human error and resolves data discrepancies on behalf of underwriters and borrowers. In addition, GeoPhy's automated valuation model complements the traditional valuation methods in Apprise to give appraisers an extra layer of validation against outlier results."
Apprise currently covers over 30 states and plans to expand nationwide by the summer of 2020.
"We are extremely excited to launch Apprise in partnership with GeoPhy," said Willy Walker, chairman and CEO of Walker & Dunlop. "We saw an opportunity to revolutionize this crucial part of the multifamily mortgage process to better serve borrowers and lenders alike. Appraisals have often been a pain point in the underwriting process, but we're turning them into a differentiator that will not only save time but money. We are always looking for ways to better serve our customers, and we believe this technology will be immediately accretive to our clients."