Monthly mortgage payments reduced by one percentage point amid higher prices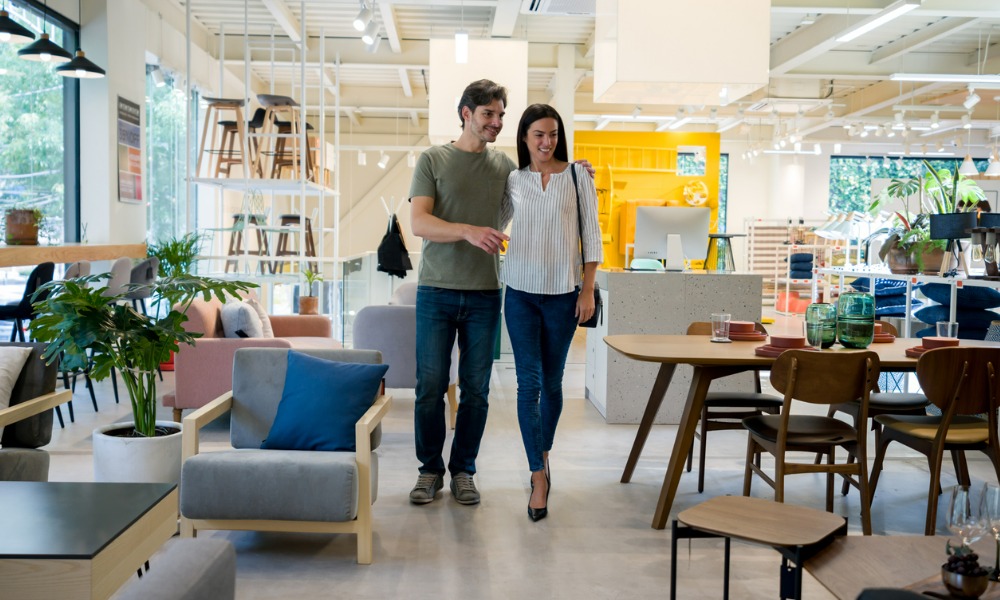 Rocket Mortgage, the nation's largest mortgage lender and a part of Rocket Companies, has launched its "Inflation Buster" program aimed at providing homeowners with a mild reprieve from higher prices by reducing their monthly mortgage payment one percentage point for the first year of their loan.
"New homeowners make a lot a purchases – these can range from small décor pieces to major home renovations," Bill Banfield, executive vice president of Capital Markets, Rocket Mortgage, told Mortgage Professional America.
"The cost for all of these has been rising, which is why it's the perfect time for Rocket Mortgage's Inflation Buster. This unique offering makes the first year of homeownership more comfortable, while having the certainty that comes with a 30-year fixed rate mortgage."
The lower rate is accomplished through a special escrow account established and fully funded by Rocket Mortgage, he explained. During the first 12 months, the homeowner will make the reduced mortgage payment and Rocket Mortgage will cover the difference automatically.
"Rocket Mortgage is committed to creating solutions to combat today's high inflation, making home purchases more affordable," Bob Walters, CEO of Rocket Mortgage, said in a prepared statement. "The Inflation Buster pairs perfectly with Rate Drop Advantage program which covers many of the costs to refinance when interest rates fall. Combined, these put buyers in the driver's seat with unmatched benefits."
Read more: Rocket ups limits for conventional loans
Company officials provided an example: A homebuyer with a $400,000, 30-year fixed mortgage with 5.75% interest would traditionally pay $2,334.29 in principal and interest. With Rocket Mortgage's Inflation Buster lowering the client's payment by one percentage point for the first year, however, their payment would drop more than 10% to $2,086.59. The homeowner in this case would save a total of $2,972.40 in the first year of their loan.
Company officials noted that Rocket Mortgage is giving homebuyers more flexibility in their payment for the first year – a time when they are usually buying new furniture, décor, making improvements or customizing the home to fit their style. This lower payment will be automatically provided to any Rocket Mortgage clients who apply for a conventional, FHA or VA purchase loan. The company is also extending the offer to mortgage brokers' clients through Rocket Pro TPO, with funding coming from the real estate agent or home seller.
Homebuyers needing additional information can visit RocketMortgage.com to learn more and apply for a home loan. Mortgage brokers can learn about the program at RocketProTPO.com or they can talk to their account executive.
The program launch comes a week after Rocket Pro TPO, a division of Rocket Mortgage tat works with independent mortgage brokers, increased its loan limits for conventional loans to $715,000, company officials told MPA.
A spokesperson labeled the development as a "monumental change" that can drastically improve pricing when compared to high balance loans. The move, the spokesperson added, is designed to give consumers greater access to conventional loans that are far less restrictive than their jumbo counterparts. Austin Niemiec, executive vice president of Rocket Pro TPO, spoke to MPA about the company's loan limit initiative.
Read more: What could conforming loan limits mean to your mortgage?
"Every year, Freddie and Fannie update their loan limits and this year we are getting out ahead of it big time," Niemiec told MPA. "The official announcement isn't 'til November, so we're several months ahead here. We wanted to give our partners and their borrowers a big-time competitive advantage."
Niemiec ticked off the advantages the change yields for consumers: "We're going to see our loan limits increase today, our conventional loan limits by over 10% to $715,000," he said. "That means more folks will be able to get a new conventional loan – better rates, better pricing, less money down on purchases, which is a big deal, more cash-out available on a refi and typically an easier process in documentation compared to a jumbo loan. It's a better overall loan for the borrower, better experience in getting the loan closed and, on purchase, it makes their offer a heck of a lot more attractive to sellers."
Officials at the Detroit-based mortgage lender said they enable the American Dream of homeownership and financial freedom through what they term an "obsession" with an industry-leading, digital-driven client experience. In late 2015, the company introduced the first fully digital, completely online mortgage experience. Rocket Mortgage closed $351 billion dollars of mortgage volume across all 50 states in 2021.