Lender soars to new heights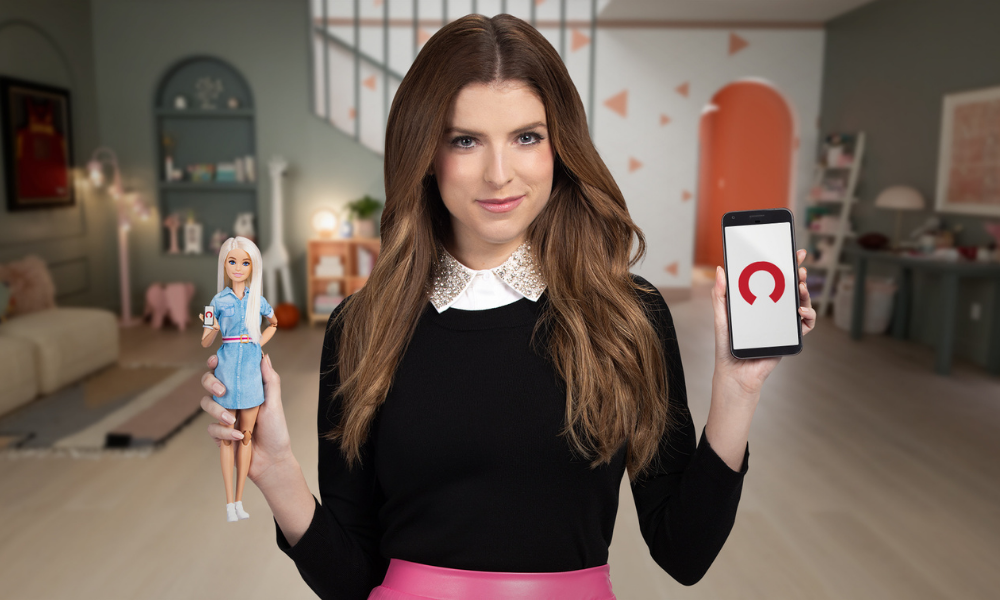 Image Credit: Rocket Homes, Rocket Mortgage
The familiar array of companies – from beer brewers and car makers to delivery services and tax preparers – hawked their wares in the commercial breaks during Super Bowl LVI over the weekend. But the spot simultaneously featuring Rocket Homes and Rocket Mortgage was deemed the best in a key ad industry survey.
Not an easy feat for what was arguably the most abstract of products represented from among a crowded field of advertisers. How exactly does one make mortgages so compelling and entertaining? Recruit a charismatic actress, winsome kids and the iconic Barbie doll with her famous "Dream House" of course. In a span of a mere minute, the full breadth of homeownership attainment – from initial aspiration, to attendant challenges, to achievement of that portion of the American Dream, were cleverly conveyed.
The creative approach paid off, as the mortgage lender snagged top honors in the 34th annual USA Today Ad Meter, the ad industry's leading tool measuring public sentiment and opinion surrounding Super Bowl advertisements. Mortgage Professional America reached out to Rocket chief marketing officer Casey Hurbis to learn more about how the memorable ad came about and the dividends to be reaped from such an expensive advertising play.
Read more: Super Bowl: Cincinnati vs Los Angeles – a tale of two cities
"Obviously, we know the housing market continues to be more and more competitive," Hurbis said during a telephone interview. In plotting out the story board, the creative team asked: "How could we utilize our partners and talent to help tell a simplified story that is relatable to what the market is right now?" he added. "What we're most proud of is the product was used throughout the entire commercial. It wasn't just there at the end or whatever it might be. The storytelling highlighted the product – both Rocket Homes and Rocket Mortgage – all the way through and what we've seen so far is people get it. It's relatable, the competitive housing market, and it shined through that people understand that Rocket can help with real estate as well as well as mortgage origination."
A quick plot recap: The "Dream House" ad centers on Barbie seeking to purchase her ideal home, only to encounter other similar-looking doll figures representing real-life investors blocking her path – dubbed in the commercial as "Betty Offer Betty," "Cash Offer Carl" and "House Flipper Skipper" – also intent on buying the house. "You vultures!" commercial spokesperson Anna Kendrick exclaims. "You're going to start a bidding war!" All's well in the end, when Barbie receives a verified approval on her phone showing her finances are backed by Rocket Mortgage. "So, Barbie wins!" the actress says excitedly.
Read next: UWM challenges Rocket Mortgage in first-ever Super Bowl ad
Reached via email, Ad Meter editor Rick Suter explained why the commercial was deemed this year's best. "The ad's creative found the sweet spot that removes the term 'our demographic' and replaces it with 'the entire audience,'" he explained to MPA. He liked the ad's various elements in service of the narrative: "Humor, timely twists, mixed with nostalgia," he wrote. "Adding the classic Barbie toy commercial feel was a nice touch."
In securing the title of best ad this year, Rocket joined the rarified ranks of advertisers to secure the top honor twice in a row – a feat only Pepsico and Anheuser-Busch had previously achieved – from among the field of 64 companies with Super Bowl ads each year. Its entry last year for Super Bowl LV featured a decidedly different actor in the form of comedian Tracy Morgan illustrating over-the-top scenarios illustrating the pitfalls of approaching major decisions by being just "pretty sure" rather than with certainty. "When you need to be certain about how much you can afford, Rocket can," a narrator declares after the slide show of hilarity.
It's hardly Rocket's first – or, as previously noted, second – rodeo in being featured during the Super Bowl. "We're fortunate in that this was our fifth time in the Super Bowl with Rocket Mortgage," Hurbis said. "We launched Rocket Mortgage in the 2016 Super Bowl. It's easily the biggest decision most brands have during the course of the year. We're blessed being America's largest lender, and we have a great story to tell."
This year's ad entry was extra ambitious in featuring both Rocket Homes and Rocket Mortgage. The ad does so with a seamless narrative containing the range of plot elements: Exposition; rising action; climax; falling action. And denouement (a fancy word for resolution). While Rocket has its own marketing department, the lender has worked with Highdive Advertising, a full-based creative agency based in Chicago, for three Super Bowl appearances (including this year's entry).
To be sure, producing a Super Bowl commercial is not inexpensive. Advertisers who booked their slots early paid $6.5 million for 30 seconds, with last-minute placements costing $7.1 million. MPA asked for an idea of the measurable dividends yielded from such a hefty investment.
"Most times when brands go on the Super Bowl, they're trying to build overall awareness," Hurbis explained. "Fortunately for us, we have strong awareness. For us, being a fintech company, we want to make sure the biggest returns that we measure are consideration and positive opinion. Those are two of the most important return measurables that we gauge coming out of a Super Bowl campaign."
The ad will be running for several months after its Super Bowl debut, enabling the company to measure its effectiveness over time, Hurbis added.