Super Bowl pandemonium tempered by pandemic, economic erosion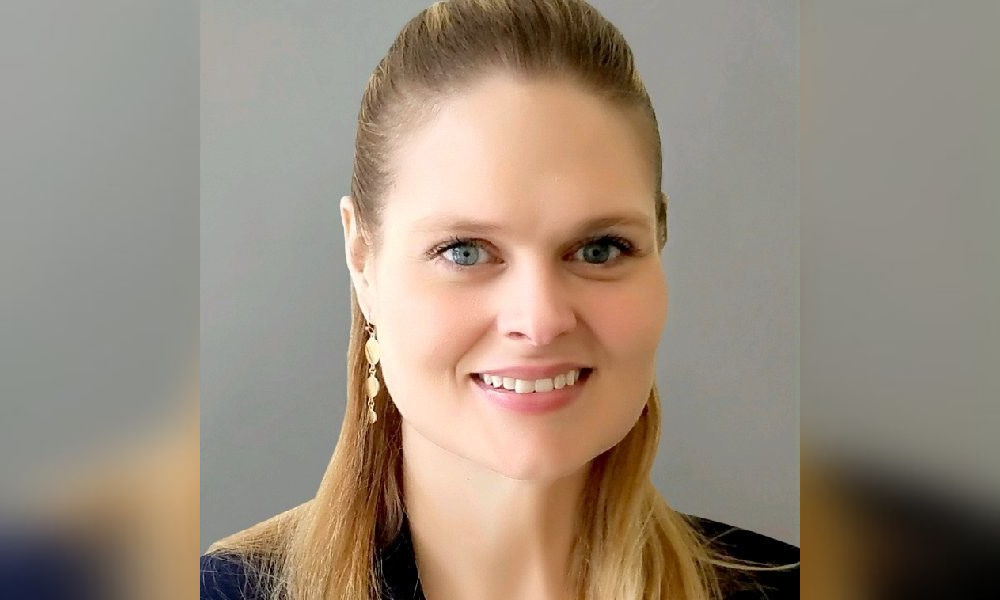 Sports fans tuning into Super Bowl LVI, pitting the Los Angeles Rams and Cincinnati Bengals against each other, will be watching for many things next Sunday: Joe Burrow, 25, in his quest to become one of the youngest team captains to pull off a win; NBC's new graphic look – including a new score bug and virtual reality graphics; and new commercials costing a mere $6.5 million per 30 seconds for early-bird advertisers previously locking in ad slots, $7.1 million for stragglers snapping up the last available slots.
But not SitusAMC's vice president Jennifer Rasmussen, PhD (pictured). She'll be watching the athletic competition not through the lens of a sports aficionado, but with thoughts on how each housing market represented – Los Angeles and Cincinnati – is faring. Because she's an economist, and why not.
If you think about it, mortgages promise to figure prominently in the matchup. After all, the Super Bowl venue in Inglewood, Calif., SoFi Stadium, is named after a firm offering mortgages. The company, which also offers student loan refinancing services and personal loans, won the naming rights for the building after paying an undisclosed amount for the 20-year deal.
For Rasmussen, it's less a tale of the underdog Cincinnati Bengals making their first Super Bowl appearance since 1988, without ever having won the big game, against the storied Los Angeles Rams building on its success since leaving St. Louis and back to its long-time west coast home in 2016. For Rasmussen, it's a tale of two cities.
Read more: Multifamily sector is red hot for investors
Undeterred by the glitz and glamour of the spectacle, Rasmussen is more fascinated by the contrast in the two markets' dynamics. "It's really kind of an interesting story because you think about the housing markets somewhere like Cincinnati versus Los Angeles – I mean gosh, they couldn't be more different. The median housing price in Cincinnati is about $200,000."
OK, we're starting to see the entertainment value here vis a vis the comparison thing.
"We thought it might be fun to kind of compare the two to see where the long-term, price-growth prospects are, if you will," Rasmussen said. "Pitting the two cities against each other, where is the better longer-term outlook? Who will take home the trophy, kind of thing."
She said "trophy." Now we're cooking.
"If you look at just year over year price growth, it's very similar to the national scene as well – 10%, a little over 10%," she said. "And by the way, we've seen that across almost all metros that we track where it's been unbelievable median price growth over the past year. So, focusing on that, we wanted to look a little bit deeper in terms of what are the drivers, the supply-and-demand characteristic drivers in each of the markets, as well as what are the economic situations in those markets."
John Madden himself would find this stuff exciting.
"Let's start with supply perspectives," she said. "In Los Angeles and in Cincinnati, you have a decrease in active listings compared to pre-COVID times, but it's much more severe in Cincinnati. Cincinnati is about a 25% decline in active listings versus L.A. which is only at 4%. So, the supply is much more constrained in Cincinnati. We have seen an uptick in housing permits in Cincinnati, so there is a little bit more supply expected to come on in Cincinnati. But I tell you, it's not meeting the demand."
She expounded: "And here's what's interesting about Cincinnati versus Los Angeles. The demand in Cincinnati is the highest in 20 years," she said. "Demand in Los Angeles is also really high, but it's starting to taper off. We're looking at about the highest in about eight years at the moment. A little less demand in L.A., but in terms of kind of general demand characteristics, it's going for Cincinnati."
"Kind of as a follow up to that, the economic and demographic situation that's in Cincinnati benefits its longer-term continued or sustained price growth," Rasmussen continued. "We were looking at things like the unemployment rate in Los Angeles is twice the national average. In Cincinnati, it's right at the national average, which is really low [at around 3.9%].
Read next: Rocket Mortgage's Super Bowl ads win best commercial
On the edge of our collective seat now, we chant from the bleachers. How 'bout wage growth?!?! How 'bout wage growth?!?! How 'bout wage growth?!?!
"Wage growth has been really stagnant in Los Angeles, whereas wage growth is actually a little bit above inflation right now in Cincinnati - inflation is, as you know, in the 7% range. So that's pretty phenomenal wage growth," she explained. "I think this really bodes well in terms of the market being able to support further increases in prices. Whereas in L.A., you're really butting up against an affordability issue, and that's the biggest downfall we see for the Los Angeles market. And just in general, Los Angeles is so unaffordable – the cost of doing biz is really high there."
Rah, rah, boom bah! How's affordability in Land La La?
"We looked at affordability characteristics," Rasmussen said. "We have an affordability index, and Los Angeles's affordability index declined by 20% compared to pre-COVID rates. It was already unaffordable to begin with, and now with this surge in prices it's at about 20%. Cincinnati has also declined because we do have this outrageous price growth, but it started at such an affordable rate already. I have a lot of friends who live in Los Angeles who are renters. It's cheaper to rent in Los Angeles than it is to buy, even when you're paying 2,500 bucks a month in rent."
Ironically after considering economic challenge, one thinks of those lucky enough to personally be at the game inside the most expensive sports stadium ever built at $5.5 billion – a temple of American excess devoted to the worship-like adoration of sports. Sure, there will be plenty to gawk, including the Samsung Infinity screen weighing an astounding 2.2 million pounds spanning 70,000 square feet with an 80-million pixel display.
But breaking down all of it to its Rasmussen essence in days pummelled by pandemic, one may likely never watch a game the same way again.