Homebuyers can review and sign documents from anywhere, on any device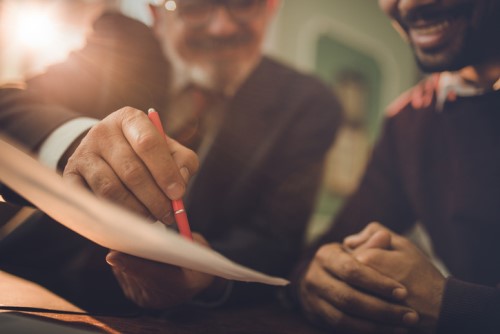 Notary signing services company Notarize has launched its closing automation platform, enabling consumers to buy, sell, or finance their home online.
Lenders can offer closings as well as hybrid closings through the fully automated and entirely digital platform. It also allows homebuyers to review and electronically sign most documents remotely, on any device. However, Notarize said the closing will still be done in person.
Texas-based Thrive Mortgage recently implemented Notarize's closing automation platform to become a fully digital mortgage company.
"Borrowers are closing on their homes in Starbucks and from their PJs. They want painless, seamless experiences that don't require them to sign stacks of paper in person," said Kelley Cooper Spencer, senior closing and funding manager at Thrive Mortgage. "That's why we want every closing to be powered by Notarize. In the not too distant future, we won't be debating remote online notarization and online closings – we'll be debating who is using those technologies to deliver the best customer experience possible, and we want Thrive to be leading that conversation."
"The last four years have taught us plenty about what it takes to serve lenders -- from the fastest-growing national lenders to small banks and credit unions," said Notarize Founder and CEO, Pat Kinsel. "Our vision for our lender platform has always been to support how, when, and where borrowers want to close. Whether it's a first-time homebuyer or a real estate investor, we want to deliver incredible experiences that make one of life's most important moments easy, seamless, and memorable."