Brokers defiant in the face of new COVID threat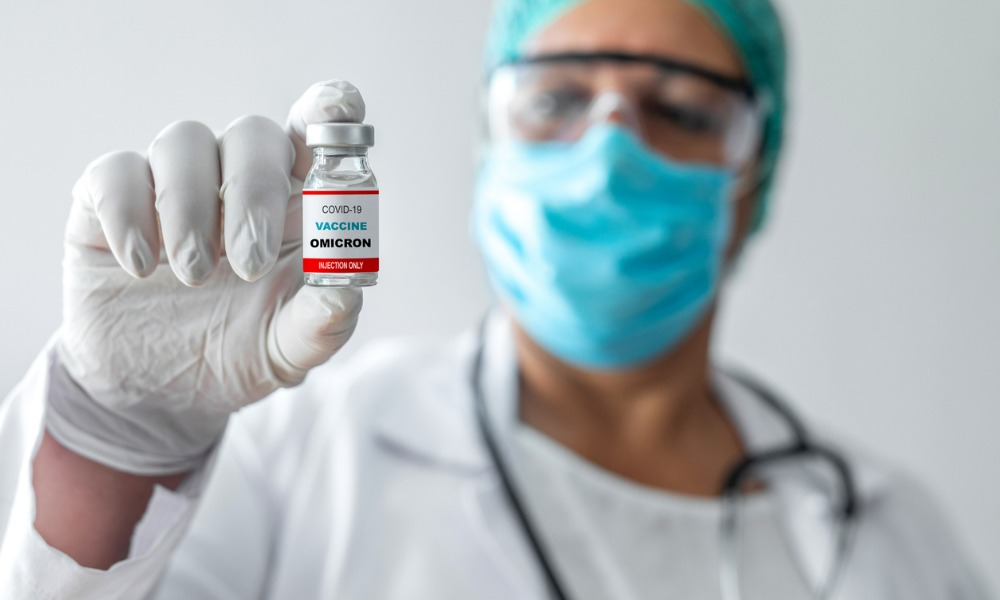 Mortgage brokers consulted by MPA are unfazed about the spread of the new Omicron COVID variant, believing business will continue as usual while accepting the disease is here to stay.
The World Health Organization (WHO) last week warned that the new variant was spreading faster than any previous strain after 77 countries reported cases of Omicron.
In a briefing the same day, Federal health officials added their voice, warning that Omicron could result in a wave of infections next month, following a sevenfold jump in a single week, according to the Centers for Disease Control and Prevention (CDC).
The fears are that the highly mutated COVID could place an unbearable strain on an already overstretched US health system.
There are similar concerns across the globe. In the UK, the government announced new restrictive measures on November 30, including making the use of face masks compulsory in shops and on public transport, but has so far stopped short of calling for a full lockdown. On Monday (December 12), the country reported 91,743 new COVID cases - the second-highest number since the start of the pandemic.
European Commission president Ursula von der Leyen last week said Omicron was expected to be the dominant coronavirus variant in the EU block by mid-January.
Read more: COVID-19 vaccines – should they be mandatory for mortgage brokers?
More infectious but less severe?
However, data emerging from South Africa, where Omicron was first reported, appears to suggest that the latest variant, although more infectious, is also less severe. Furthermore, according to a Johnson & Johnson vaccine study in the country, no-one has so far died from the variant.
As researchers wait for more precise data on the Omicron strain, there have been further positive signs this week, with the South African province where the variant was first detected announcing that cases may have peaked.
A study by the Cambridge Institute of Therapeutic Immunology and Infectious Disease in the UK also backed the view that Omicron could be less efficient at attacking lungs compared to other variants.
Current opinion among federal officials and medical experts in the US is that an Omicron-specific vaccine is not needed, believing that existing vaccines in addition to a booster shot are enough to prevent severe illness.
But this has led to fears that the public could become complacent, and that it could result in hospital admissions soaring once again in many countries.
Read more: COVID-19 brings down another mall operator
According to preliminary lab data released just over a week ago by drug firms Pfizer and BioNTech, the new variant significantly reduces the protection against infection provided by their two-dose vaccines, mirroring a study published by scientists at the University of Oxford, which also found that the Pfizer and AstraZeneca vaccines were less effective against Omicron.
Broker response
In August, MPA consulted several mortgage brokers about their views on vaccines. The majority were in favor of being vaccinated while stressing that it should be a personal choice.
Significantly, brokers said they were against pressuring people in the mortgage industry to get a COVID vaccine, even if it disrupted business.
Since then, views have changed little, except to suggest that a vaccine mandate, as proposed by President Biden last month and which is currently being held up in the courts, would be highly unpopular among brokers.
Biden's intention is to mandate all private firms which employ more than 100 people to show proof of vaccination, or to produce a weekly negative COVID test.
Daniel Casasnovas, a New Jersey-based broker at HQM, said he was "100% against" mandating vaccines.
He said: "I'm 100% against mandating anything. The United States was built on freedom and now more than ever I feel like they are trying to take those freedoms away."
Casasnovas said he had been vaccinated against COVID, but was against a mandate, saying it was "un-American".
He went on: "There are many reasons why one may want or may not want to get vaccinated, and it is shameful that someone would try to mandate something that may be going against their religious backgrounds and other beliefs. We also need to stop calling this a vaccine because it does not stop the spread."
One of the country's leading mortgage brokers, Shant Banosian, downplayed concerns about Omicron, telling MPA that the country was learning to live with COVID, irrespective of the variant.
He said: "It seems like the same thing happened with Delta and the previous variant before that. I think we're going to be dealing with variants for years to come now. It seems there will always be some sort of fear, but many people across the country have gotten vaccinated, and the treatment for the virus seems to be better than it was a year ago."
He said the overall public mood was against shutting the country down again, and that the mortgage industry was sufficiently resilient to overcome a new wave. "If it didn't shut down the housing market in 2020, it didn't shut down the housing market in 2021. We've already kind of learned to live with it. Obviously, we'll face our challenges, but I think we'll be fine."
Ben Schweitzer, co-founder of commercial real estate finance firm GPARENCY, which employs fewer than 100 people, expressed caution about vaccines and the new variant.
He said: "I don't think there's anything worse than a directive just coming down, especially if it's not mandated without people feeling like they have a voice. COVID is here and it's not going anywhere, and people are starting to accept that."
Philadelphia-based broker Yury Shraibman expressed strong misgivings about a vaccine mandate back in August, adding that removing individual choice would be "extremely dangerous" from a civil rights perspective.
This time he said the new variant would not have an impact on the market, aside from causing rates to decrease.