US brokers quizzed following major backlash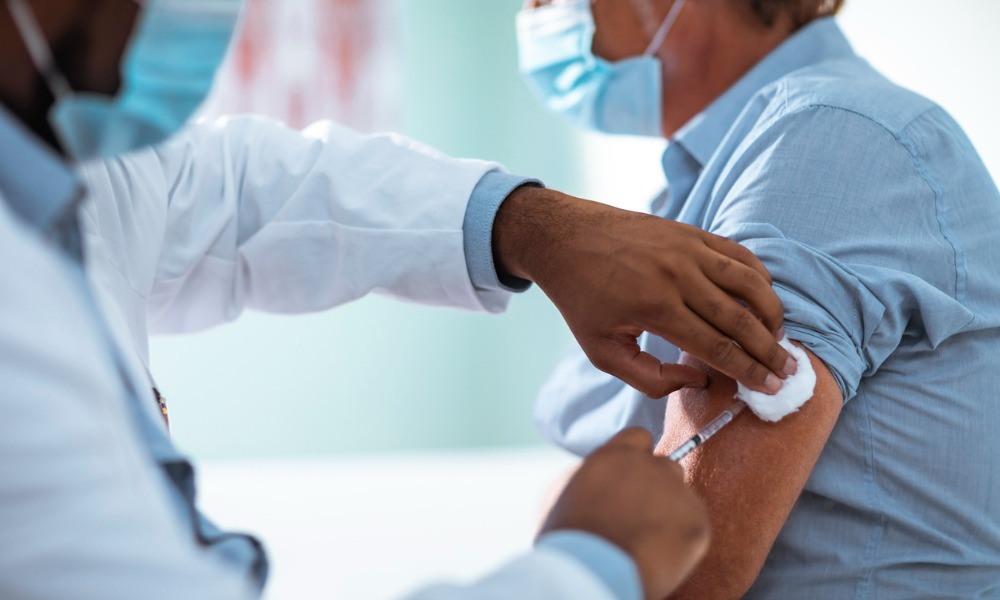 Mortgage brokers consulted by MPA have said they are against pressuring people in the mortgage industry to get a COVID vaccine, even if it disrupts business, arguing that it should be a personal choice.
Brokers gave their views on the issue after the director of a top Australian brokers association was widely criticized for urging mortgage professionals to get vaccinated against COVID-19.
Peter White MA, the managing director of the Finance Brokers Association of Australia, came under fire from some of the country's brokers after saying they had a special responsibility to get vaccinated due to the nature of their business, as it included visiting people in their homes.
Read more: "Conspiracy theorists should move on"
According to reports, although White received mostly support from within the industry for his comments, he was also bombarded with hate mail on his personal LinkedIn page, with some labeling COVID jabs as experimental and therefore dangerous.
Australia has been struggling with its COVID-19 vaccine rollout program, with only 15.3% of its population fully vaccinated as on August 01. The rise of the Delta variant has, however, forced the authorities into announcing snap lockdowns in certain areas, the latest of which was in Canberra six days ago.
In the US, the Delta variant is also causing concern, and Federal health officials will reportedly recommend people who are eligible for vaccinations to get booster shots as early as September once they have received their second dose.
Read more: Why a COVID-19 vaccine could be the best way for brokers to build rapport with clients
Most of the brokers who were asked for their views told MPA that they were in favor of the vaccine, while only one broker openly urged people/staff to get the jab - even though at least two brokers had been directly affected by the virus in some way.
Owner-broker Patrick Stoy, who employs 20 people at his Wilmington-based MC Mortgage Group firm, admitted he had struggled with COVID as the virus had struck almost half of his workforce at some stage.
He said: "It's the hardest it's been right now because you can't force them (the workforce) to vaccinate. Half our people got vaccinated, and the other half, so far, has not.
"It causes issues, because now that things have opened back up, they travel, go off for a week and then they get COVID. And then they're out for another 10 days.
"We have struggled tremendously over the last three weeks. We've lost a lot of production and our customer service, unfortunately, suffers - and that's our top priority."
Despite this, he was of the view that people should be allowed to decide for themselves whether to vaccinate or not.
Kirk Tatom, the president of Dallas-based Tatom Lending, said getting vaccinated was "a personal matter", although he warned the issue would soon become a priority.
He said: "Everyone at our company has been fully vaccinated with no pressure from me. I believe that each individual should consult with their health care professional and do what's best for them.
"As for government intervention into these matters, it seems that both progressives and conservatives are showing their ass on this topic. The pro-choice wing wants vaccine mandates, and the pro-life wing is pushing for personal freedom."
Broker Yury Shraybman, who runs Philadelphia-based Innovative Mortgage Brokers, said getting the vaccine should be a personal choice, adding that "we do not have enough information available on the vaccines".
He said: "Taking away individual choice is extremely dangerous, and reminds me of the former USSR, the country my parents ran away from many years ago.
"When it comes to something new like the vaccines, we first need to have more information about the positives and negatives before requiring all people to take them."
New Jersey-based broker Daniel Casasnovas expressed a similar view. He said: "It is a private and personal matter and should be kept private. No-one should be discriminated against for their personal decision or right to receive or decline the vaccine."
Michael Smith, the president of Universal Home Lending Corp., however urged people to get the jab.
"I mask at all times when in front of customers, and everyone I have been in front of wore a mask on their own and not at my request. My view is people should get the vaccine since it's the only thing that's been proven to work," he said.