Out with solo offices, in with collaborative spaces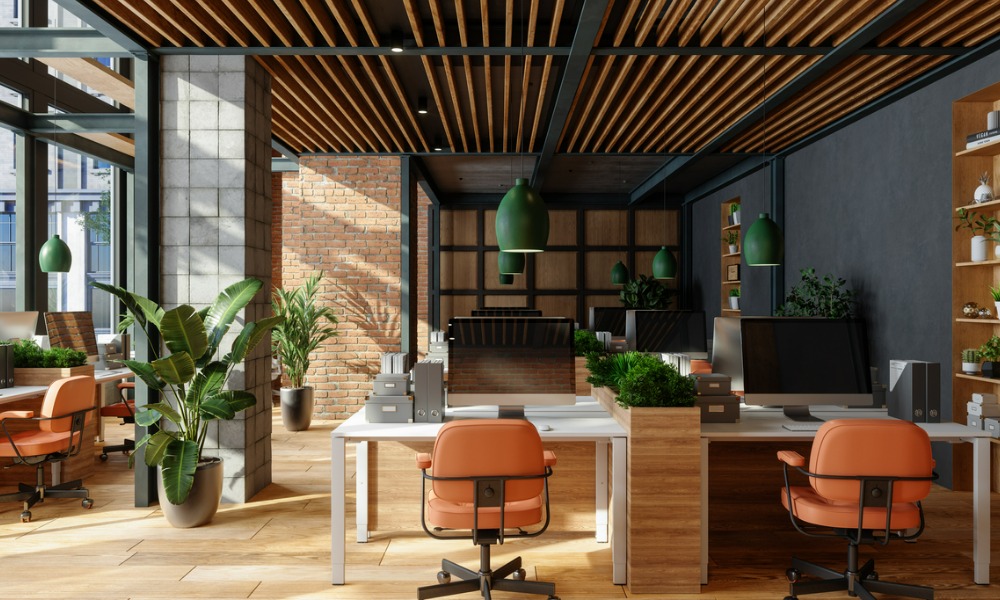 Leading residential real estate service provider Anywhere Real Estate (formerly Realogy Holdings) has unveiled its newly renovated headquarters to be known as the Madison Hub. The remodel facilitates innovation and collaboration among employees across Anywhere's portfolio of renowned brands such as Better Homes and Gardens, Coldwell Banker, and Sotheby's International Realty.
The makeover also reflects the remote-first work model the company has adopted – a talent philosophy that enterprise roles may work remotely where feasible – in individual 'hoteling', tech-enabled collaboration spaces, event spaces, and the absence of permanent offices even for company executives.
Read more: Sotheby's International agents just got some pretty cool new tools
Instead of individual offices, Anywhere brands have dedicated spaces showcasing their values and visual identities for franchise prospects, affiliated brokers and agents, and employees. The hub also includes a coffee bar, wellness facility, outdoor social space, and technology services counter.
"As we enter the next chapter of our transformation, attracting and accelerating growth of great talent is core to the Anywhere strategy," said Anywhere president and CEO Ryan Schneider. "I am incredibly excited about how our newly redesigned Madison Hub will not only empower our employees to connect, collaborate, and drive results in a remote environment but also lead the industry into the future of work."
Read next: Regal Ventures sells office complex at 46% value boost
Just last month, the company officially completed its rebrand from Realogy to Anywhere, which it said signified a strategic emphasis on building a more frictionless and digitized home buying and selling experience for consumers anywhere.