While the builders' organization lauds Rep. Maxine Waters' bill, it also insists that regulatory burdens need to be eased to end the crisis in affordability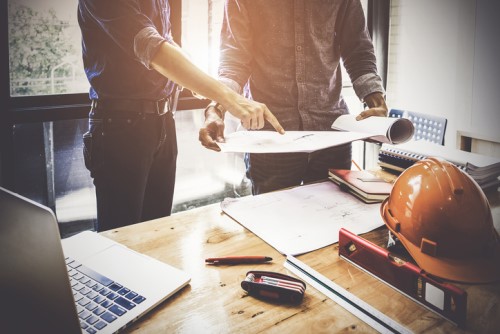 The National Association of Home Builders (NAHB) has thrown its support behind proposed legislation to address the nation's housing affordability crisis.
The draft legislation was put forth by Re. Maxine Waters (D-Calif.), chair of the House Financial Services Committee. It would provide billions to fund affordable housing programs, as well as incentivize builders to construct affordable housing through lowered impact fees and a streamlined development process.
"Neglecting our housing infrastructure hurts our economy," Waters said during a committee hearing Monday. "Studies have found that the lack of affordable housing hurts economic productivity and wages."
Representing the NAHB before the committee, Steve Lawson, chairman of the Lawson company, signaled support for the legislation. Lawson said the bill underscored the role that additional costs such as infrastructure fees play in housing affordability.
"The Housing Infrastructure Act focuses on reducing development costs for low-income housing," Lawson said. "This bill represents a positive step forward to remove barriers to affordable housing, and will help builders and developers to construct housing at lower price points."
While Lawson lauded the bill, he cited other steps that he said lawmakers should take to improve housing affordability.
"Addressing labor shortages in the construction industry, ensuring continued liquidity in the secondary mortgage market through meaningful housing finance reform, and enhancing the Low-Income Housing Tax Credit to promote the construction of sorely needed rental units must be part of any comprehensive affordable-housing strategy," he said. "NAHB is also urging federal policymakers to adopt sensible workforce development and immigration policies that will help the residential construction industry fill open jobs."
Lawson also said that excessive regulations were driving the affordability crisis. On average, government regulations account for nearly 25% of the price of a single-family home and more than 30% of the price of a multifamily development, according to the NAHB.
"Regulatory reform is important because it will help improve housing affordability by lowering development costs," Lawson said.
Housing affordability in the single-family market is at a 10-year low, according to the NAHB/Wells Fargo Housing Opportunity Index. In the fourth quarter of 2018, just 56.6% of new and existing homes sold were affordable to families earning the US median income of $71,900.