Defects and fraud hit lowest level since 2011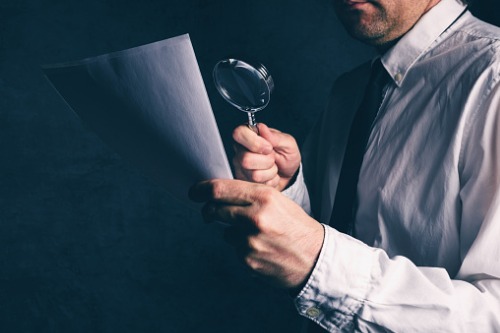 The growing share of lower-risk refinance transactions pulled the frequency of defects, fraud, and misinterpretation in the information submitted in mortgage loan applications to its lowest point since 2011.
The First American Loan Application Defect Index dwindled 3% month over month and was 28.6% lower than January 2019. The overall defect risk was also down 36.3% from the high point of risk in October 2013.
For refinance transactions, the defect rate dropped 5.2% between December and January, while the defect index for purchase transactions held steady after two months of increasing risk. Refinance and purchase transactions saw annual defect risk plummet by 33.7% and 17.9%, respectively.
First American Chief Economist Mark Flemming said that the increasing percentage of less-risky refi transactions drove the decrease.
"For the majority of 2019, overall fraud risk steadily declined, primarily due to the rising volume of lower-risk refinance transactions driven by declining mortgage rates," he said. "As mortgage rates fall, the incentive to refinance increases. For many homeowners, the most important consideration of whether to refinance or not is if the mortgage rate is sufficiently lower than their existing rate."
There were no states that posted a year-over-year increase in defect frequency. West Virginia (-47.5%) topped the list of the states with the greatest year-over-year drop in defect frequency. Indiana (-38.3%), North Carolina (-37.4%), Virginia (-37.1%), and Montana (-36.4%) rounded up the top five.
"In February, the 30-year, fixed-rate mortgage fell to its lowest level since October 2016," Fleming said. "Refinance mortgage applications in February have already spiked in response, with the industry citing a mini 'refinance boom.' If the mortgage market composition continues to shift toward refinance transactions in 2020, the risk of defect, fraud, and misrepresentation will continue to decline."