First American says there are two reasons for latest increase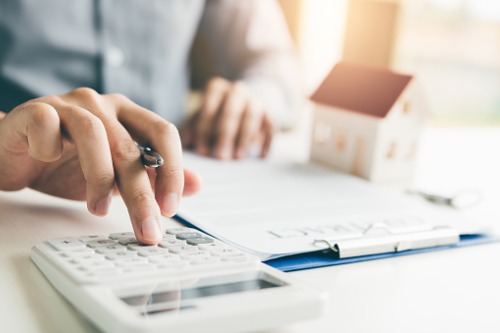 For the first time since March, there was an increase in the risk of defects, fraudulence, and misrepresentation in mortgage applications for purchase transactions in November 2019.
The Loan Application Defect Index from First American posted an increase for purchase transactions, a decrease for refinances, and a hold-steady overall from the previous month.
"After falling since March, the Defect Index for purchase transactions increased 2.7% compared with October, while the Defect Index for refinance transactions fell by 1.6%, its eighth straight month of declining risk," said Mark Fleming, chief economist at First American. "The overall Defect Index, which includes both purchase and refinance transactions, remained the same compared with last month, and is 16.0% lower than one year ago."
Fleming says there are two reasons for the pause in the downward trend for the index which began in March 2019.
"When house-buying power – i.e. how much home one can buy based on changes in household income and interest rates – falls in a supply-constrained market fraud risk may increase. Potential home buyers feel more confident and less inclined to commit fraud when they are in a better financial position to purchase a home," he explained. "While house-buying power remains high, the pace of growth slowed beginning in October, when mortgage rates began to inch up."
Secondly, Fleming adds that the volume of mortgage applications dipped 2.2% in November year-over-year, mostly driven by the 8% decline in refinancing activity while purchase activity increased 7%.
"Defect, fraud and misrepresentation risk is significantly lower on refinance transactions, so the increased share of higher-risk purchase activity halted the decline in the overall defect index," he said.
Looking ahead
As 2020 begins, Fleming says the data for the end of last year may show a further decline in refinance activity and a gain for purchase applications. But for the year ahead, refinancing should post an increase.
"Mortgage rates are expected to remain below 4%. At that level, there are still 6.8 million borrowers today who could benefit financially by refinancing to a lower mortgage rate," said Fleming. "As a result, the direction of defect risk in 2020 is in large part dependent on mortgage rates and how many homeowners that are 'in the money' choose to refinance."