Decrease caps relatively steady decline for much of 2019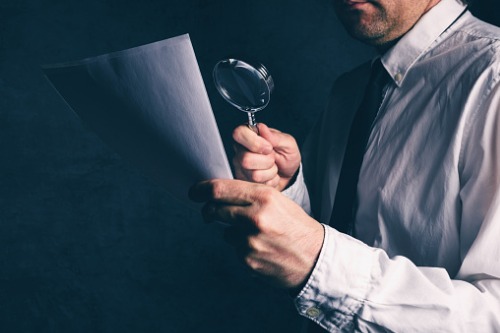 The frequency of defects, fraudulence, and misrepresentation in the information submitted in mortgage loan applications decreased by 1.5% in December compared with the previous month, according to First American's latest loan application defect index.
The decrease in December capped a relatively steady decline in overall fraud risk for much of 2019. Mark Fleming, chief economist at First American, said that this was largely due to the rising volume of lower-risk refinance transactions driven by low mortgage rates.
"After falling since March, overall defect risk stabilized in November, and then declined again in December," said Fleming. "However, since fraud risk began to decline in March 2019, the average monthly rate of decline has remained fairly constant at approximately 4%."
First American's year-on-year figures showed that fraud risk decreased by 16% compared to November 2018, while the index is down 34.3% from its high point in October 2013.
Additionally, First American reported no state with a year-over-year increase in defect frequency – however, Fleming said that fraud risk did rise in several markets on a month-over-month basis.
"While declining fraud risk is the new norm, should market composition shift back toward a greater share of higher risk purchase transactions, or the sellers' market strengthens even further, we can expect an even slower pace of decline, or even a return to rising fraud risk," he said.