Brokerage creates new agency lending joint venture with real estate investment manager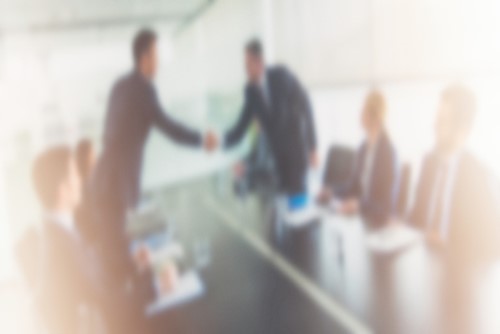 Commercial mortgage brokerage Meridian Capital Group has partnered with investment manager Barings to create a new agency lending platform, with former Freddie Mac CEO David Brickman as CEO.
The move is part of Meridian's plan to grow its core mortgage brokerage and its other lines of business on a national level – extending its investment sales and retail leasing products to major markets nationwide. The firm said that it is bent on developing the new joint venture over the coming years. Meridian has also teamed up with investment funds managed by Stone Point Capital to boost the expansion even further.
"Barings continues to build out its real estate debt capabilities, and our joint venture with Meridian extends our reach to a much broader market," said Eric Lloyd, head of global private assets at Barings. "This includes markets that complement our existing institutional commercial mortgage lending business."
"Working towards our goals with Stone Point Capital as a partner means that we will have the resources, touchpoints, and perspective to realize the grand vision we have for Meridian. Ralph and I welcome Mr. Brickman, Barings, and Stone Point Capital to the Meridian family," said Meridian President Yoni Goodman.
The strategic partnership will see the joint venture acquire the assets and liabilities of Barings Multifamily Capital (BMC), including its licenses to participate in various lending programs, including Fannie Mae's DUS program, Freddie Mac's Optigo network, and the FHA/GNMA-Ginnie Mae multifamily lending programs.
Additionally, the agency lending joint venture will service commercial and multifamily loans for Barings' parent company MassMutual and other lenders under new ownership, leadership, and branding. Meridian said that it will originate multifamily loans on behalf of the venture on a non-exclusive basis, and will continue to originate for various banks, agency lenders, and financing sources.
According to its press release, Meridian will own a majority of the platform, and its ownership is expected to increase over time. Brickman will head the joint venture's team, which will assume day-to-day management of the platform. A board of directors that is majority controlled by Meridian will govern the joint venture. The deal is subject to the GSE's approvals and is expected to close immediately after.
"We are thrilled to be embarking on this new chapter," said Ralph Herzka, chairman and CEO of Meridian Capital Group. "Our partnership with Barings will enable us to join forces with one of the world's leading asset managers and reintroduce Meridian to the direct agency lending arena."