Decision comes after Fed's first meeting of 2021, after a small rate uptick and the arrival of a new administration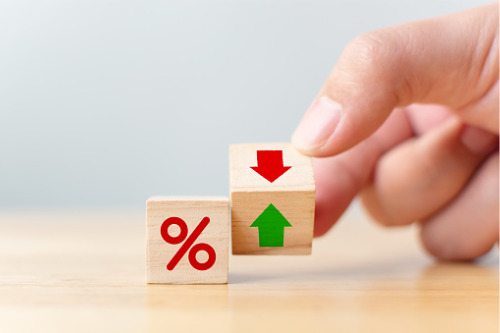 The US Federal Reserve Bank announced its key interest rate decision at the end of its meeting today. Fed chairman, Jerome Powell, also offered some indication as to the Fed's future decisions through the year.
In a widely expected move, the Fed left the target for the federal funds rate unchanged at a range of 0%-0.25%. The committee stated it is seeking to achieve and maintain maximum employment and inflation at the rate of 2% in the long run. The committee has stated, however, that it will aim to achieve inflation moderately above 2% for some time, so longer-term expectations remain anchored at 2%.
"The COVID-19 pandemic is causing tremendous human and economic hardship across the United States and around the world. The pace of the recovery in economic activity and employment has moderated in recent months, with weakness concentrated in the sectors most adversely affected by the pandemic," a Press release announcing the decision read. "Weaker demand and earlier declines in oil prices have been holding down consumer price inflation. Overall financial conditions remain accommodative, in part reflecting policy measures to support the economy and the flow of credit to US households and businesses."
The Press release stated the Fed will continue its purchases of bonds and mortgage backed securities at a rate of $80 billion and $40 billion per month respectively. This comes after some noise from Fed members about slowing these quantitative easing measures which, in the past, have provoked tapering in the markets.
"The path of the economy will depend significantly on the course of the virus, including progress on vaccinations," the release read. "The ongoing public health crisis continues to weigh on economic activity, employment, and inflation, and poses considerable risks to the economic outlook."