The much-anticipated announcement arrives following the body's two-day meeting this week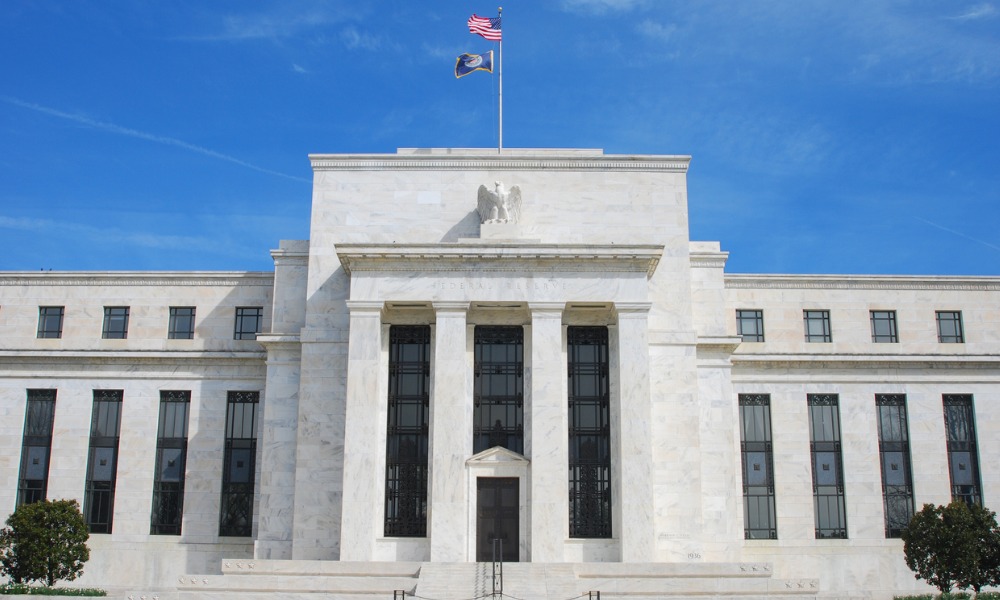 The Federal Reserve has announced that it is holding interest rates at their current level but also indicated increases are likely to begin by the end of 2023 following its most recent policy meeting.
In a statement released at the conclusion of that meeting, the Federal Open Market Committee (FOMC) said that "indicators of economic activity and employment have strengthened" amidst progress on vaccinations and continuing policy support.
The target range for the bank's benchmark rate held steady at zero to 0.25%, with the Fed also indicating its intention to continue its $120-billion-per-month bond program.
While the statement said it would stay the course on current policy, the Fed's updated Summary of Projections saw 13 policymakers indicate they anticipated rate increases in 2023 – up from seven in March.
No significant changes to that benchmark rate, which has remained at the same level since March 2020, had been anticipated prior to the Fed's latest policy update, but the beginning of the conversation on shifting monetary policy was widely expected.
Speculation had mounted in the buildup to the release that the Fed would announce the beginning of policy discussions to move away from its bond program, and that a possible initial rate hike for some stage in 2023 was imminent.
The FOMC statement noted that the path of the economy would depend "significantly" on the course of the virus. "Progress on vaccinations will likely continue to reduce the effects of the public health crisis on the economy, but risks to the economic outlook remain," it said.
While inflation is on the up and the economy has witnessed rapid improvement, rising at its quickest rate for decades, employment figures are still well short of their pre-pandemic levels and the country has yet to see full reopening of schools and public areas.
Further updates are expected in August, when the Fed is set to meet for its annual symposium in Wyoming.